Also working for the Winter Olympics, the Val di Fiemme-Obereggen Consortium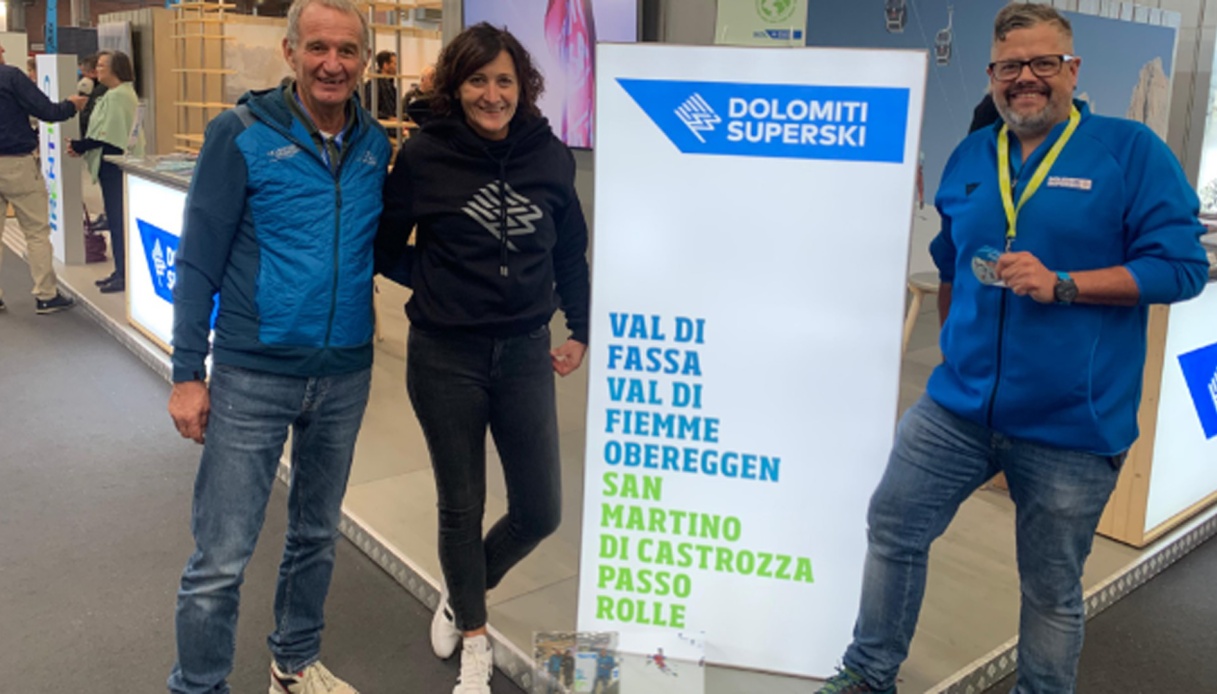 The countdown è countdown has largely begun
At Skipass, the Italian trade show dedicated to mountains and snow, scheduled in the Modena fairgrounds until Sunday, Oct. 29, the Consorzio Impianti a Fune Val di Fiemme-Obereggen is participating in the Trentino exhibition area, chaired by Siegfried Pichler and represented in Modena by Flavio Delvai. "We are ready for the next winter season but we are also working to be ready for the appointment of the Winter Olympics in 2026 – explains Delvai, the director of the consortium -: the works to remake the trampolines at the jumping stadium in Predazzo and to build the new stands at the cross-country stadium in Lago di Tesero are already well underway. In the first week of January, we will use the Olimpia 3 slope at Cermis for the epic Tour de Ski" World Cup cross-country race.
As for the upcoming season, there will be several novelties in the various ski areas, Director Delvai continued, "involving the renovation of the Tresca chairlift at Pampeago in Ski Center Latemar and access to Cermis with new cabins on the first Cavalese-Dosso Lavici section. Every skier will be able to discover the many improvements on lifts and slopes and measure themselves for free in a new parallel slalom on the Toler slope in Obereggen, filmed by a Skimovie, the video of which can then be downloaded"
Appointment with the'Fisi Athlete of the'Year on Sunday at noon; in the dedicated area of the Federation, on Saturday 28 and Sunday 29, you will be able to watch live the ski races on the Austrian ice in Sölden, which will officially open the Ski World Cup season.
A not-to-be-missed event will be the sprint races in Val Gardena (Dec. 15-16), giant slalom in Alta Badia (Dec. 17-18) and the slalom par excellence, the Madonna di Campiglio slope 3-Three on Friday, Dec. 22. Preceded, on Tuesday, Dec. 19, by the 40th edition of the European Cup race in Obereggen (20 minutes from Bolzano), the oldest on the continental circuit: the slalom on the Maierl slope, the last on the international calendar before Campiglio.