Ferrari, Charles Leclerc hit the wall before the start: the Monegasque vents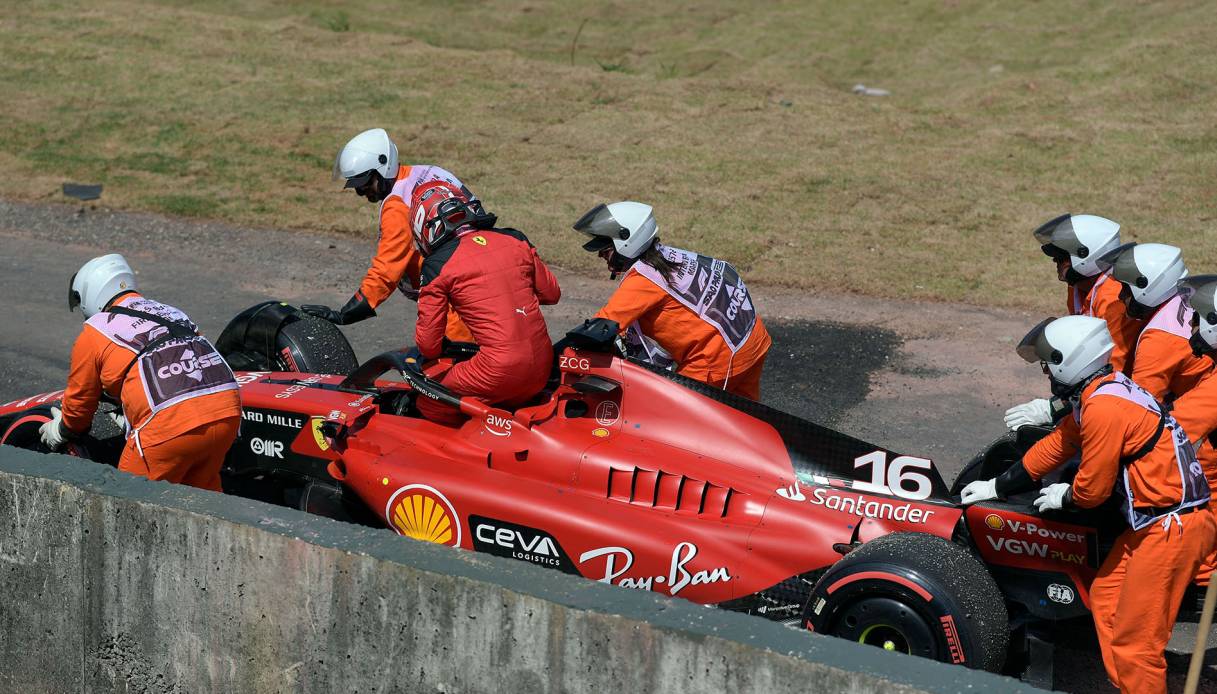 Ferrari, Charles Leclerc takes it out on bad luck
Charles Leclerc's Brazilian Grand Prix è ended before it even started. During the formation lap, in fact, the Monegasque's Ferrari è went against the wall, due to a hydraulic problem that caused him to lose control at Turn 8 of the Interlagos circuit.
More bad luck, then, for Leclerc, who fails this year to give continuity to his performance. His team radio è was quite explicit: "I lost the'hydraulics… Whyé am I so unlucky, c****? Whyé am I so unlucky?" he shouted to himself and his team.
Leclerc also tried to regain control of the car and get it going again, but there was nothing more he could do. It's the third retirement of the season for Charles, who had not finished the Bahrain, Australia and Netherlands Grand Prix. This season, so far among others also without success, Leclerc è was also disqualified at the end of a Grand Prix, the one in the United States, for excessive consumption of the flat bottom.