Napoli thud: Empoli expels the 'Maradona'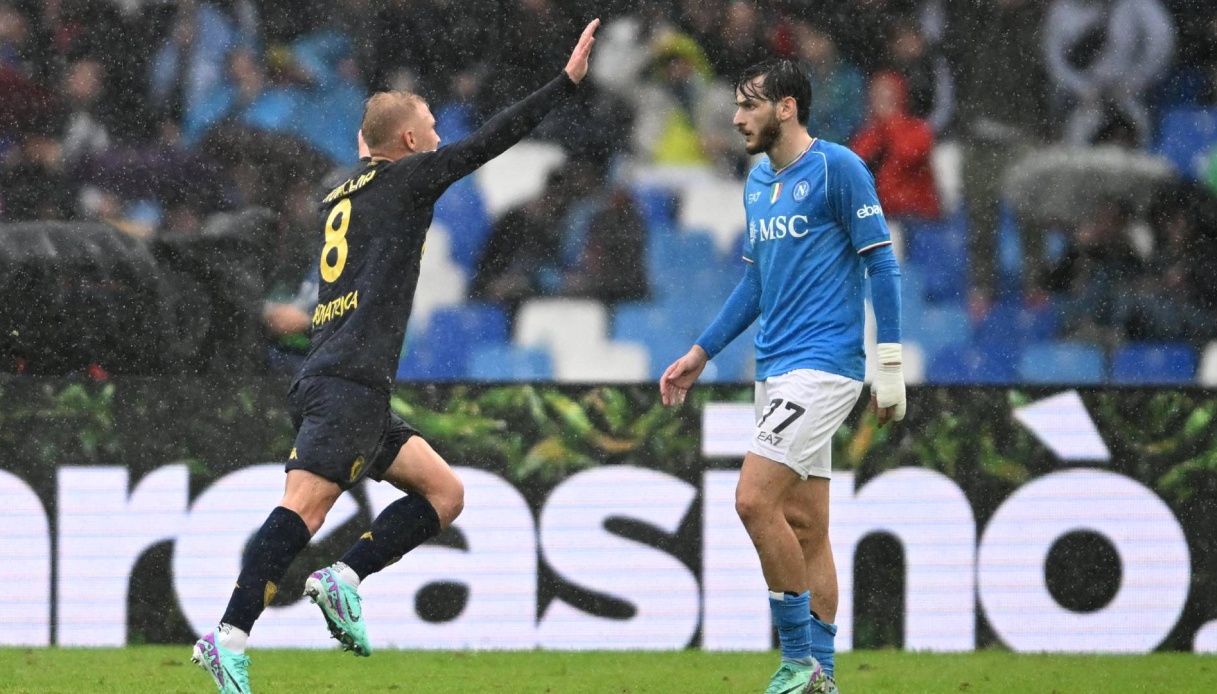 Napoli-Empoli 0-1
The match lunch of the twelfth day of Serie A ends with the defeat of Napoli, amidst the booing of the 'Maradona', which falls against Empoli (0-1).
It started with a double miracle by Berisha on 12': first on a left-footed shot by Politano, then, on the development of a corner, he flew over Anguissa's header headed under the crossbar. Empoli responded with Cancellieri, who came close to scoring with a beautiful left-footed shot, just wide. On 27'Napoli found the lead with Simeone but the Var cancels for offside. The last chance of the first half has Cambiaghi but Gollini overcomes himself.
In the second half, Garcia inserts Kvaratskhelia and Zielinski to shake up the Parthenopeans but to create the first real scoring chance we also have to wait for Lindstrom's entrance, who engages Berisha on 75'with a right-footed shot from the edge. A few minutes later the Tuscans' extreme defender says no to Kvara, who at 89'89' eats up the lead by kicking on Berisha himself. At 91' the guests go through with a pearl of Kovalenko, who, on the offload of Ebuehei, lets off an impregnable shot that kisses the post and goes into the box.
Napoli remains pinned in fourth place, on 21 points, while Empoli rises to 10, taking itself out of the hot zone of the standings.