Sofia Goggia still has to wait: no skiing in Zermatt/Cervinia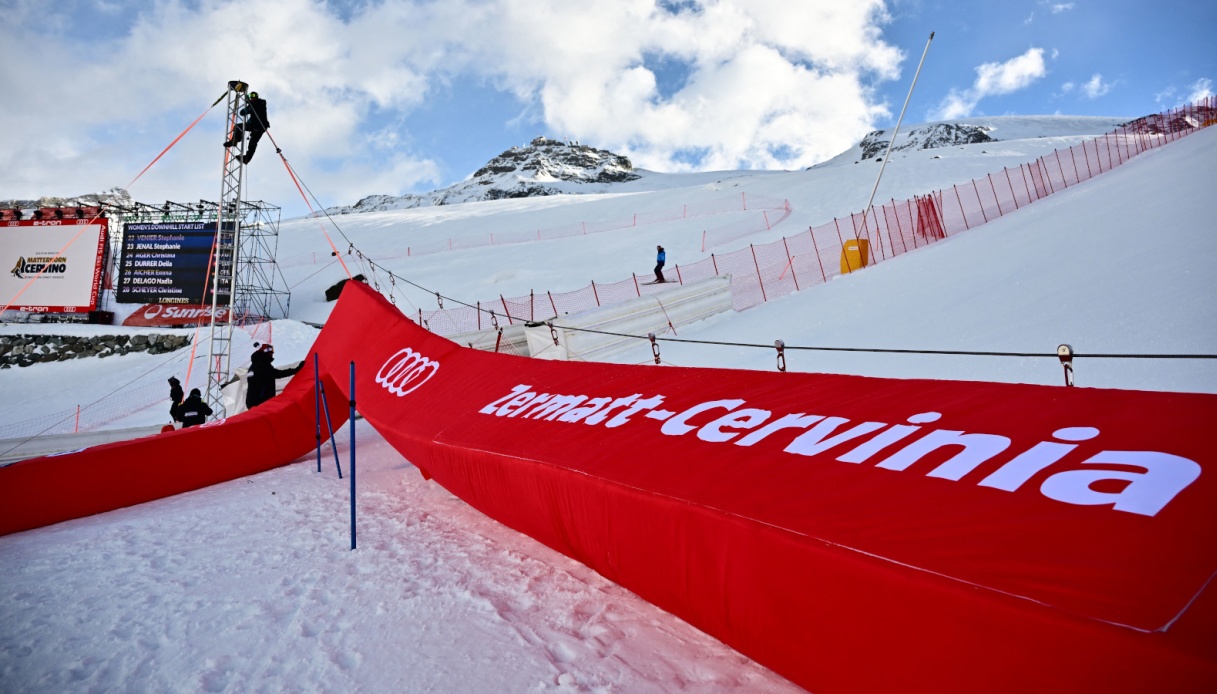 The second descent in Zermatt/Cervinia also cancelled
.
Twenty-four hours after the cancellation of the first downhill in Zermatt/Cervinia nothing è changed from the weather point of view, so the organization of the Alpine Ski World Cup, in agreement with the athletes, opted for the cancellation of the second downhill as well, scheduled for Sunday.
Causing the cancellations were wind gusts on the jumps, which were as strong as they were dangerous. The Matterhorn-Cervino Speed Opening on the Italian-Swiss convine is therefore not staged this year either. In the morning–according to what Fisi made known through its channels–some hope had been kindled, as the visibility was good. But the strong wind would have jeopardized the safety of the athletes.
The efforts of reigning specialty champion Sofia Goggia and the other athletes in the race were è limited to pre-descent reconnaissance. Shortly after 11:30 a.m. the official communication, which became necessary given the continuously worsening conditions. The Bergamasque in particular will have toà wait again to begin the defense of her specialty title.
It is not yet known if the races will be recovered in some way or if they will remain without winners né losers: it is up to the International Ski and Snowboard Federation (FIS), in that sense, to identify the best opportunities for the possible recovery of the two runs.