Simone Vecerina stays where she is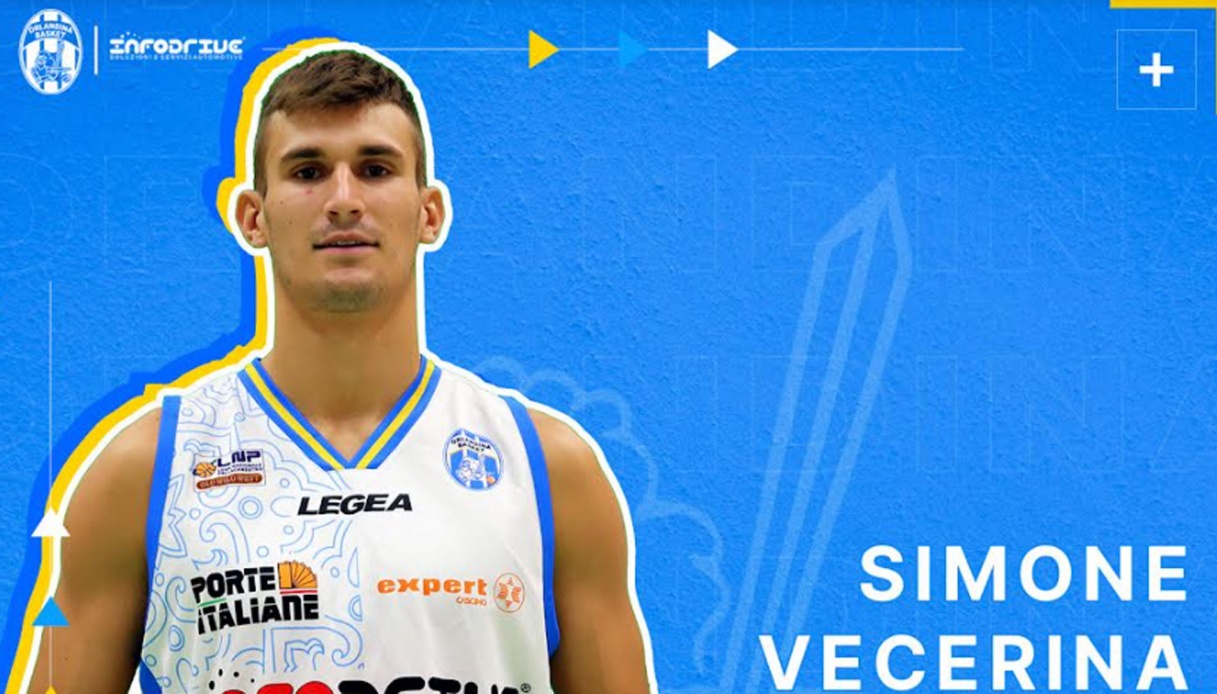 Vecerina does not move
Simone Vecerina, a class of 1999 outfielder who is 196 cm tall and 87 kg, will remain at InfoDrive Capo d'Orlando through the 2022-2023 football season.
Vecerina is a versatile athlete, capable of occupying all spots from 1 to 3: last year in Serie A2, he finished at an average of 6.6 points, 2.3 assists and 2 rebounds per contest. Raised in Olimpia Milano's youth teams, he played his first "senior" season in 2016/17 in Bernareggio, where he won promotion to Serie B playing an excellent season. The following year he signs in Vigevano, again in the cadet category, where he confirms his numbers (6.7 points average in 36 games played), then in 2019/20 he consecrates himself in Crema at an average of more than 9 points per game, before the forced stop due to Covid-19. In 2020 he moves up a category moving to Bergamo where, despite relegation, he has an excellent championship with a 6-point average and 37% from three-point range.
Last year, finally, the arrival in Capo d'Orlando, where despite the complicated season he was among other things protagonist of an incredible buzzerbeater of the victory in the challenge against Assigeco Piacenza.