Fear for Messi and three other Argentines during celebration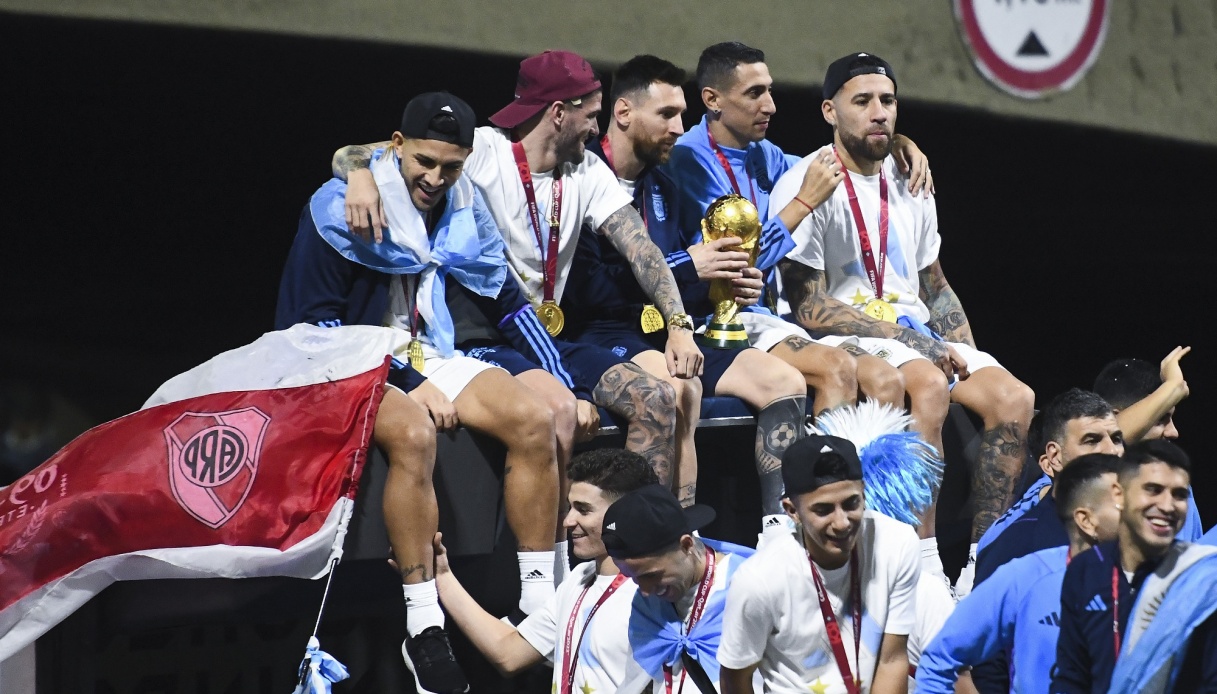 The four world champions narrowly avoided a light cable while on the open bus in Buenos Aires
Scary moments during the Argentine national team's wild celebrations in Buenos Aires. The players, welcomed at the airport as heroes by an oceanic crowd, made a triumphant tour of the capital on an open-top bus.
There was a moment of panic during the celebration when the four players atop the bus, Lionel Messi, Angel Di Maria, Leandro Paredes, and Rodrigo De Paul, managed to avoid impact with a power cable by ducking at the last second. The incident was filmed by a local TV station and is making the rounds on the net.
After a few hours of rest, the celebration resumed Tuesday morning, with millions of people pouring into the city streets. The national team will leave from the AFA headquarters, always by bus, to the Obelisco, the heart of Buenos Aires.