Italy finishes with ten medals at home world championships in Milan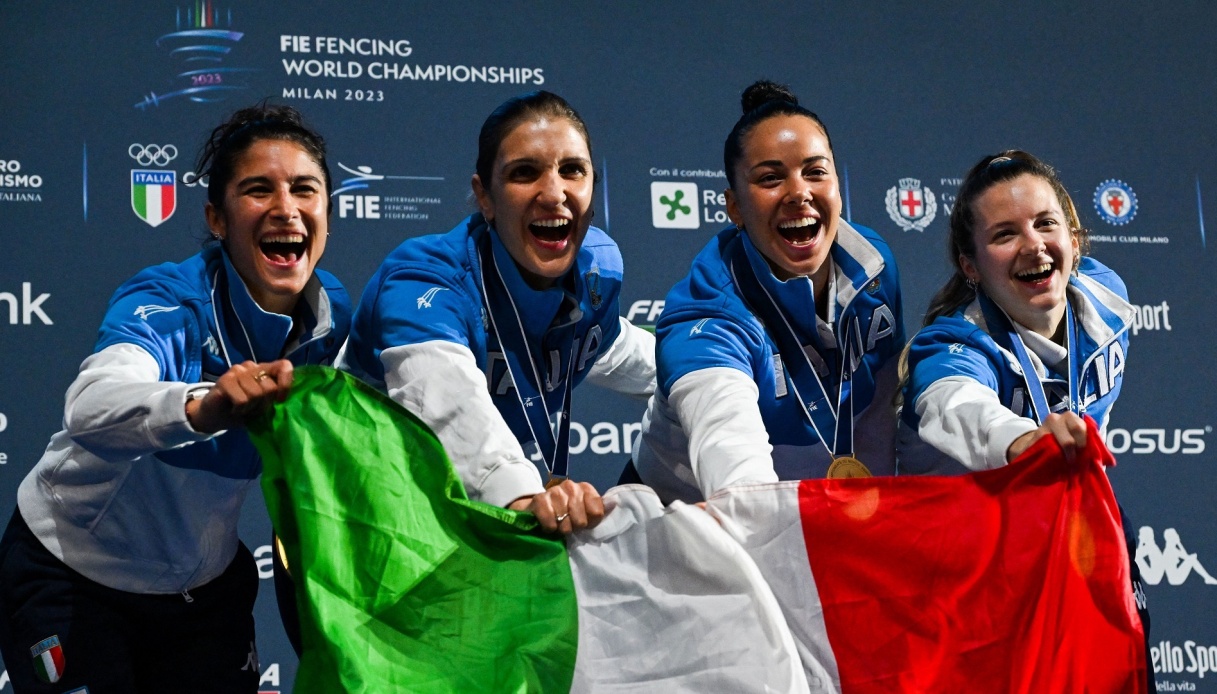 Italy finishes with ten medals at home world championships in Milan
Italy's home fencing World Championships in Milan ended with 10 medals. The men's foil team, made up of Alessio Foconi, Daniele Garozzo, Filippo Macchi, and Tommaso Marini, went down in the quarters against Hong Kong 45-40 in a challenge that ended amid controversy and booing from the public for Cheung Ka Long's exultation, who after the last hit turned to the tribune bringing his finger to his mouth and triggering in particular Macchi's reaction, who was restrained by his teammates.
Thus ended the chances for the Azzurri to win additional podiums in the tournament. Italy ends the competition with four golds (never so many since 2018), four silvers and two bronzes: this is the second best ever performance at the World Championships with 10 medals overall, -1 from the record of 11 set in 1949 in Cairo and 2011 in Catania, the last edition hosted in Italy before this year's.
Fencing is confirmed as the sport with the greatest guarantee of victory for Italy. In the rainbow event in Milan, the top moments were the hat trick in women's individual foil, with Alice Volpi gold, Arianna Errigo silver and Martina Favaretto bronze, and yesterday's day, which saw the triumph of the women's foil (Errigo, Favaretto, Francesca Palumbo and Volpi) and men's epee (Gabriele Cimini, Andrea Santarelli, Davide Di Veroli and Federico Vismara) teams.
A gold also came from Tommaso Marini in the men's individual foil, then Di Veroli was silver in the men's individual epee, Alberta Santuccio and Mara Navarria were silver and bronze in the women's individual epee, winning silver in the team event along with Rossella Fiamingo and Federica Isola. It remained dry in both men's and women's saber.