Aleix Espargaro and Aprilia triumph at Silverstone, mocked Pecco Bagnaia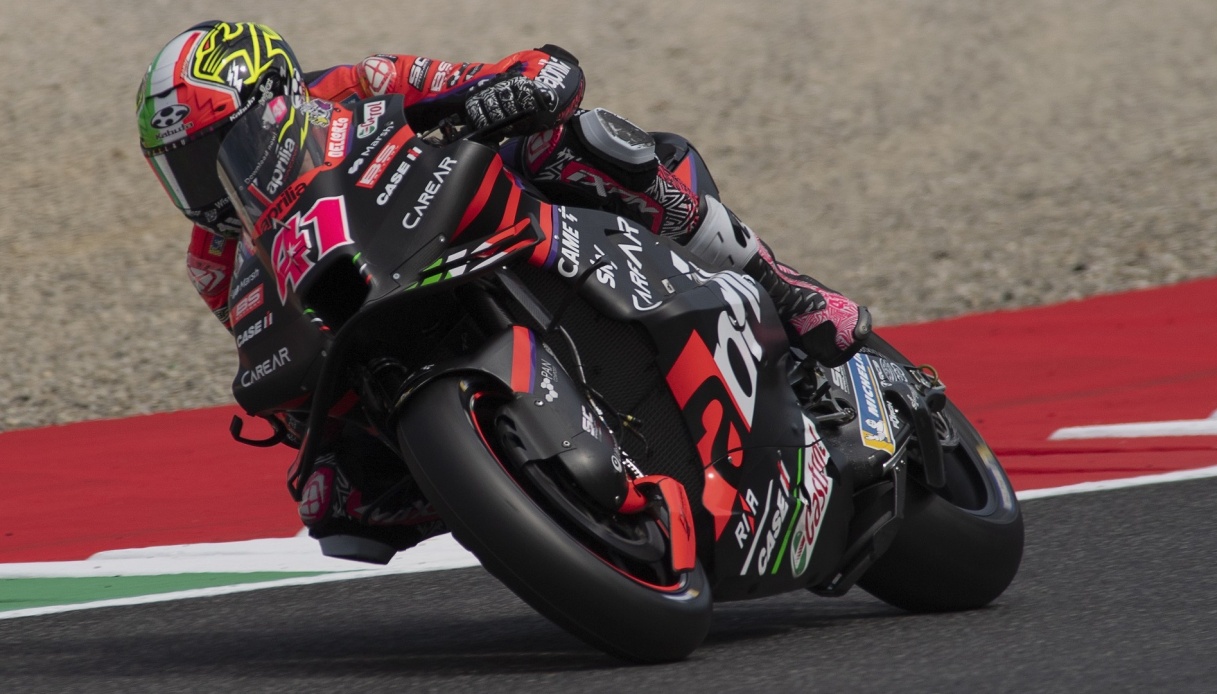 Aleix Espargaro and Aprilia triumph at Silverstone, mocked Pecco Bagnaia
In the MotoGP-class British Grand Prix at the Silverstone circuit Aleix Espargaro overtook Ducati world champion and world championship leader Pecco Bagnaia on the last lap with his Aprilia, who had led the entire race before the arrival of light rain in the second half of the race. In third place was KTM's South African Brad Binder ahead of two other Aprilias, those of Miguel Oliveira and Maverick Vinales.
As in the sprint race, Miller starts very well ahead of Bezzecchi and Bagnaia who, however, in the second lap takes the lead and Miller is also passed by Bezzecchi and then goes long, pushed off the track by a mistake by Vinales. Behind the two Italians comes back Aleix Espargaro who overtakes Alex Marquez for third.
On the sixth lap first twist: Bezzecchi comes off too late at Stowe and crashes but Bagnaia can't rest easy because Aleix Espargaro comes closer, Vinales with the other Aprilia recovers and manages to take third place from Binder. On lap 13, a few drops of rain begin to fall and the top four regroup.
The rain increases and behind fall Marc Marquez and Bastianini, while in front Binder passes the two Aprilia and installs himself behind Bagnaia, but as soon as it stops raining and the track goes back to dry the two Noale bikes return second and third, but from behind comes back strong Oliveira who rises even in third position, while in the rear Quartararo rams Marini, loses the fairing and has to change the bike.
On the last lap Aleix Espargaro overtakes Bagnaia in the esse area after the old finish line and wins his second MotoGP race with his Aprilia after the one in Argentina last year, Pecco wisely settles for second place and in the world ranking now has 41 points ahead of Jorge Martin, now sixth.