Us Open, Fabio Fognini targets Jannik Sinner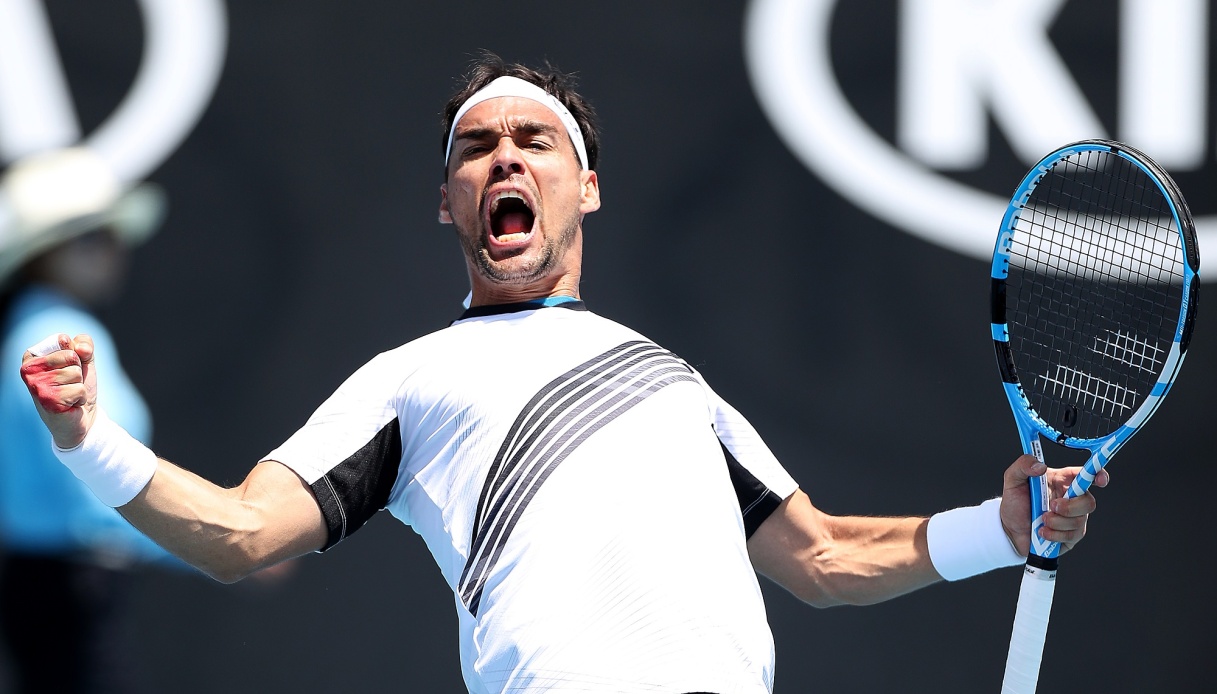 Us Open, qualifying
The Us Open is now ready to begin, after the qualifying bracket that will put the final spots up for grabs has been drawn.
As many as 15 Italians will play for a pass to the main draw, where of course world number six Jannik Sinner will be in attendance.
They range from Fabio Fognini, who has not faced Slam qualifiers in nearly a decade, to Edoardo Lavagno, making his absolute debut at this level.
These are all the pairings:
Munar (ESP)-Couacaud (FRA)
Bellucci (ITA)-Kukushkin (KAZ)
Giannessi (ITA)-Mayot (FRA)
Bonadio (ITA)-Zeppieri (ITA)
Garin (CHI)-Droguet (FRA)
Sandgren (USA)-Kudla (USA)
Lajal (EST)-Misolic (AUT)
Coppejans (BEL)-Diallo (CAN)
Coria (ARG)-Carabelli (ARG)
Delbonis (ARG)-Damm (USA) [WC].
Meligeni Alves (BRA)-Svrcina (CZE)
Vandecasteele (USA) [WC]-Bagnis (ARG)
Daniel (JPN)-Nagal (IND)
Passaro (ITA)-Hong (KOR)
Comesana (ARG)-Kovalik (SVK)
Gaio (ITA)-Grenier (FRA)
Goffin (BEL)-Novak (AUT)
Ionel (ROU)-Polmans (AUS)
Gakhov-Z. Svajda (USA)
Pospisil (CAN)-Martinez (ESP)
Gaston (FRA)-Escoffier (FRA)
Shimizu (JPN)-Kingsley (USA) [WC].
Klein (SVK)-Navone (ARG)
Neuchrist (AUT)-Marterer (GER)
Rodionov (AUT)-Kypson (USA) [WC]
Olivieri (ARG)-Shang (CHN)
Agamenone (ITA)-Zheng (USA) [WC]
Gomez (ECU)-Virtanen (FIN)
Gojo (CRO)-Medjedovic (SRB)
Andreev (BUL)-Fatic (BIH)
Anderson (RSA)-Krutykh (UKR)
Lokoli (FRA)-Machac (CZE)
Seyboth Wild (BRA)-Kuzmanov (BUL)
Kolar (CZE)-Brouwer (BED)
Mensik (CZE)-Fognini (ITA)
Riedi (SUI)-Cobolli (ITA)
Broady (GBR)-Sels (NED)
de Jong (NED)-Boyer (USA) [WC].
Onclin (BEL)-Trungelliti (ARG)
Shimabukuro (JPN)-Choinski (GBR)
Tabilo (CHI)-Millman (AUS)
Travaglia (ITA)-Gombos (SVK)
Gerasimov-Mochizuki (JPN)
Bergs (BEL)-Cazaux (FRA)
Duckworth (AUS)-T. Svajda (USA) [WC].
Atmane (FRA)-Valkusz (HUN)
Sachko (UKR)-Brancaccio (ITA)
Uchida (JPN)-Skatov (KAZ)
Cressy (USA)-Kopriva (CZE)
Herbert (FRA)-de Loore (BEL)
Dougaz (TUN)-Lavagno (ITA)
E. Ymer (SWE)-Moreno de Alboran (USA)
Monteiro (BRA)-Mpetshi Perricard (FRA)
Ferreira Silva (POR)-Mayo (USA) [WC].
Hsu (KOR)-Ilkel (TUR)
Blancaneaux (FRA)-Paire (FRA)
Nardi (ITA)-Tirante (ARG)
Holt (USA)-Ritschard (SUI)
Llamas Ruiz (ESP)-Collarini (ARG)
Galarneau (CAN)-Stricker (SUI)
Barrios Vera (CHI)-Nava (USA)
Dzumhur (BIH)-Vavassori (ITA)
Spizzirri (USA) [WC]-Gigante (ITA)
Wu (TPE)-Kovacevic (USA)