Italvolley ready for European debut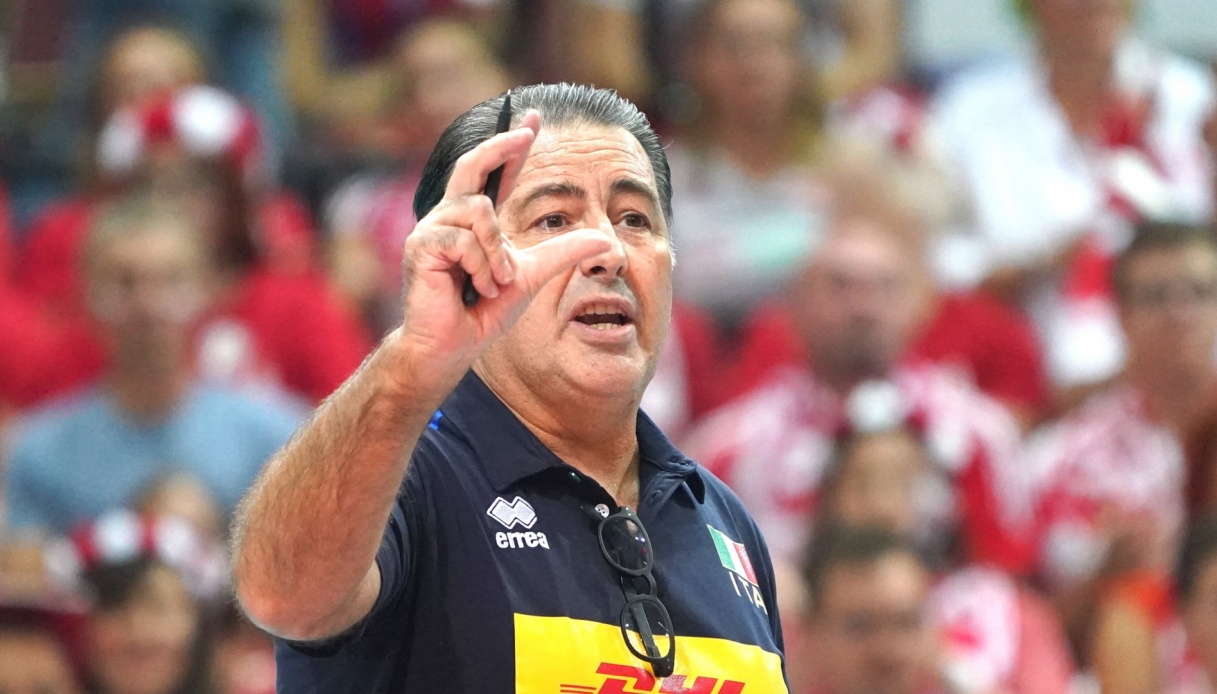 The words of Simone Giannelli
The wait is coming to an end. On Monday at 9:15 p.m. at the Unipol Arena in Casalecchio di Reno (BO), the Italian men's national team will play the 2023 European Championships debut match against Belgium. This morning in Bologna, meanwhile, a media meeting was held to present the inaugural match. The traditional press meeting, held at the Hotel Calzavecchio in Casalecchio di Reno, was attended by head coach Ferdinando De Giorgi and captain Simone Giannelli.
" It will be an important moment for our movement, we will enjoy it from the media and show point of view, then there'è the part of the game that è another thing – said the coach -. We arrive at this European with the titles won in the last two years with the awareness of being a competitive group but without any advantage for what we have done in the past, we will have to enter the field and earn everything. Yesterday è it was exciting to receive the visit of Simone Anzani, to whom we are very close, è our Vice Captain, with great technical skills but also an integral part of our values path. We consider him to be one of us, he said nice words to us for the start of this European and we hope he can solve all these problems brilliantly. We try to nurture the way of being in the team, thinking about work but also about values. We Italy represents a philosophy of the way of being in this national team. In our path there are also opportunities for those who deserve it, there will be; Bovolenta, the latest addition, at his first experience but also Rinaldi and Sanguinetti. These are guys who have talent, physique but also the right head to be part of this path. Volleyball è a precise sport, whoever plays better wins. It will be a long journey, in which the attitude we have in each match will be important. We have to stay focused on the goal, we will have to do it right away with Belgium. It will be important to do it with the knowledge that we have prepared ourselves to achieve these goals".
"I do not expect anything from competitions, I try to think about the things to do well, I am happy to play this European in Italy but what will countè è what we do on the court – added Simone Giannelli. We are working to have fun and entertain. The past è past, we try not to think about it, when we win and when we lose. We try to stick to what we do on a daily basis, what counts to stay focused on what you want to achieve. It will be beautiful to play in front of our audience, in hopefully full arenas. The first experience we had in Italy with this group è was last year in Bologna at the VNL Finals, which didné t go very well also because we were not good at handling the external pressure. Our mission è is also to improve in handling the things that are not under our control, without giving too much importance, trying to think only about what concerns the team, enjoying the show but always thinking about volleyball. The invitation è to fill the arenas, we are charged up, we are ready to have fun and enjoy ourselves, I ask our fans to be ready to rejoice and suffer with us, always all together, to try to do something beautiful. Belgium è a tough team, with many elements of international experience. We will have to strive to win, we have to think game by game finish the round and then think about the next stages. We are a good group, tenacious, who can play good volleyball, who even if they take a beating in the face know how to go forward, this è our strength".