Italrugby, first training session in France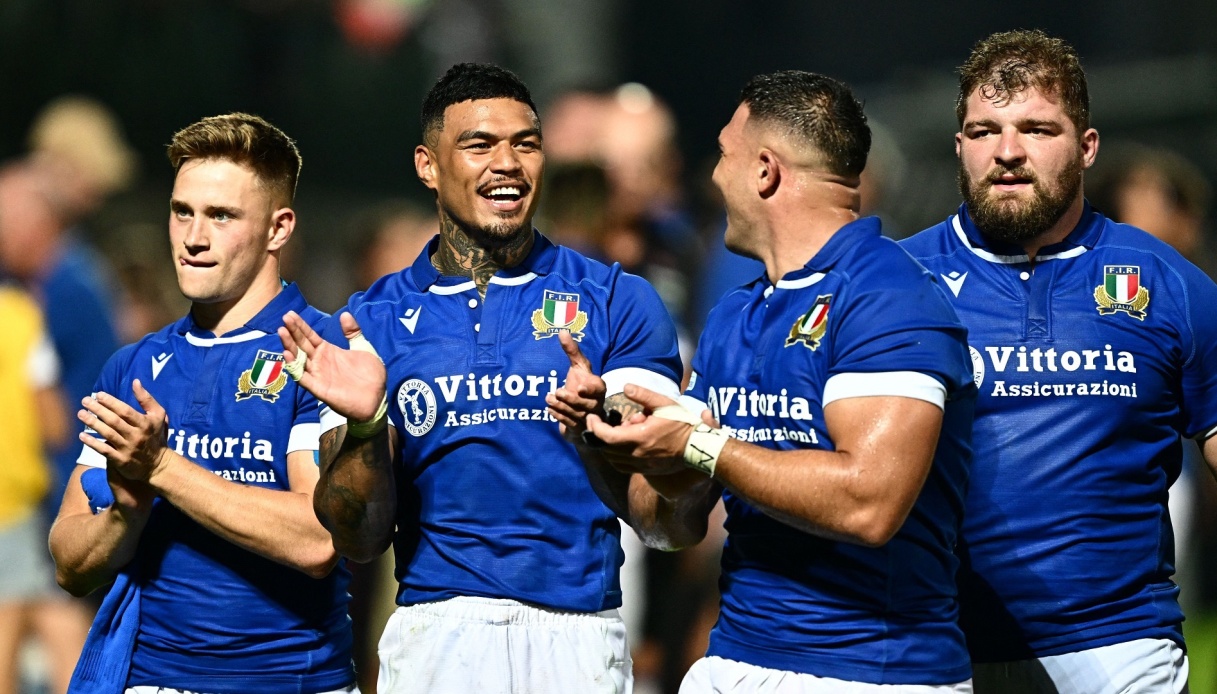 Italrugby in France
First day of official work in France for the Italian Men's National Rugby Team as it continues its march towards its Rugby World Cup 2023 debut scheduled for Saturday, September 9 at 1 p.m. against Namibia at the Stade Geoffroy Guichard in Saint Etienne. The match, valid for Group A, will be broadcast live on Rai 2 and on Sky Sport channels.
The Azzurri held a double work session at the Stade Pierre Rajon in Bourgoin-Jallieu with the first part of the morning in the gym and the second on the field with focus on the game plan for the upcoming match against Namibia.
"It' a great thrill to be here. We play our first match in less than a week and we are very focused on our debut. It' s important to have facilities as good as the ones we have available. We are not looking for excuses; we are here to achieve our goals. We have a lot of ambition. We reason game by game, step by step. Now our focus è only on Namibia and later we will have a way to analyze the following matches" stressed Paolo Garbisi in the presentation press conference.
Late in the afternoon, the Azzurri team participated in the "Welcome Ceremony", the customary welcoming ceremony involving all teams at the opening of the Rugby World Cup. Visibly excited the team group at the "Jean Vilar" Theater in Bourgoin-Jallieu with Giovanbattista Venditti, Team Manager of the National Team, who in his speech during the ceremony emphasized: "The World Cup è a life experience. A moment that remains in everyone's heart and head. Let us enjoy this moment and honor the Italy jersey for the group, for our families and the whole Italian rugby movement that supports us".
Italy will return to training in the morning tomorrow – Tuesday, Sept. 5 – and Wednesday, Sept. 6 before moving to Saint-Etienne for the World Cup opener against Namibia. Thursday morning at 9:30 a.m. è the Azzurri's formation announcement press conference is scheduled at the Stade Geoffroy Guichard, which will also host Italrugby for the Captain's run scheduled for Friday, Sept. 8 at 1 p.m.