Allianz Vero Volleyball Milan, Paola Egonu has arrived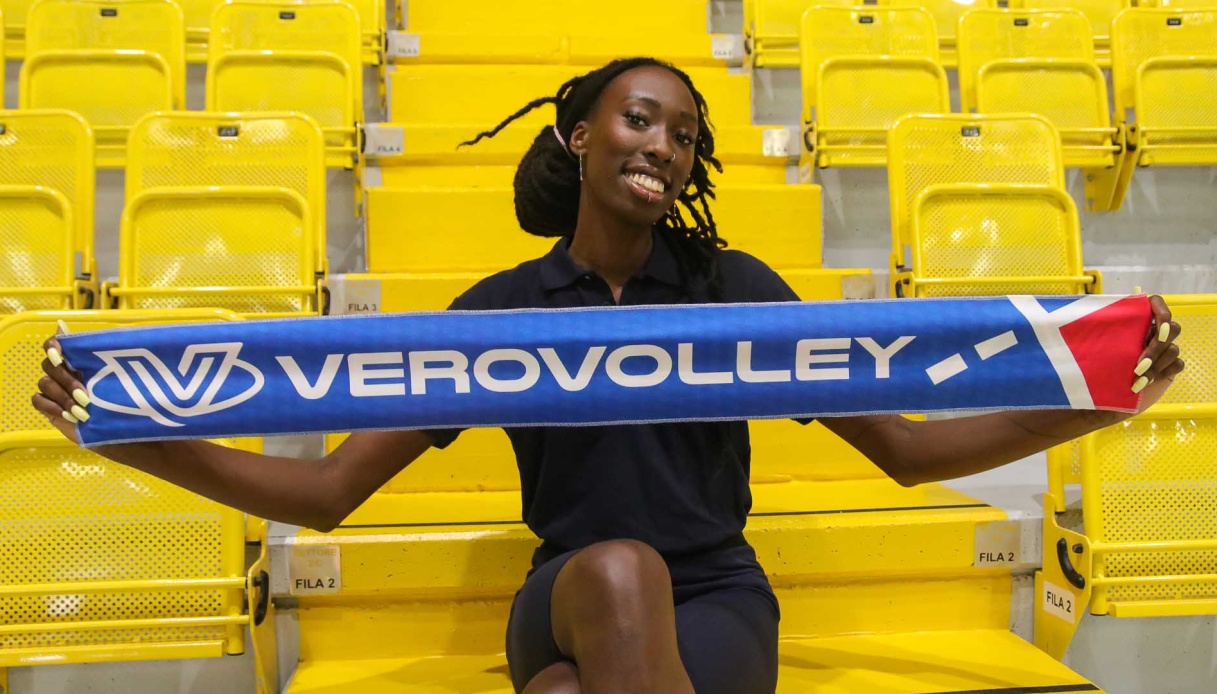 The words of Paola Egonu
Allianz Vero Volley Milan embraces Paola Egonu, who landed at the Monza Arena after a few days of rest at the end of her experience with the national team at EuroVolley 2023. The spearhead of the Consortium's pink lineup, will be immediately available to coach Marco Gaspari and his staff, and will join her teammates, engaged in the Città di Sondrio tournament, tomorrow. At the PALAScieghi Pini, on Saturday 16 and Sunday 17, the tournament will see on the court, in addition to Allianz Vero Volley Milano, Volley Bergamo 1991, Futura Volley Giovani Busto Arsizio and the French Mulhouse Alsace.
Egonu, born in Cittadella (PD) on Dec. 18, 1998, counts nearly 200 appearances with the Italian national team jersey. At club level she canò boast in her palmares a World Club Championship, three Champions Leagues, two Scudetti, five Italian Cups and four Italian Super Cups and a Turkish Cup.
Paola Egonu (opposite, Allianz Vero Volley Milano): "I am very happy to have arrived and can't wait to start this new adventure. I wish everyone a good season together. I will immediately join my teammates and staff in Sondrio for these two days, before starting training with them next week".