VR46, Marini-Bezzecchi contact: 'a real shame' for Pablo Nieto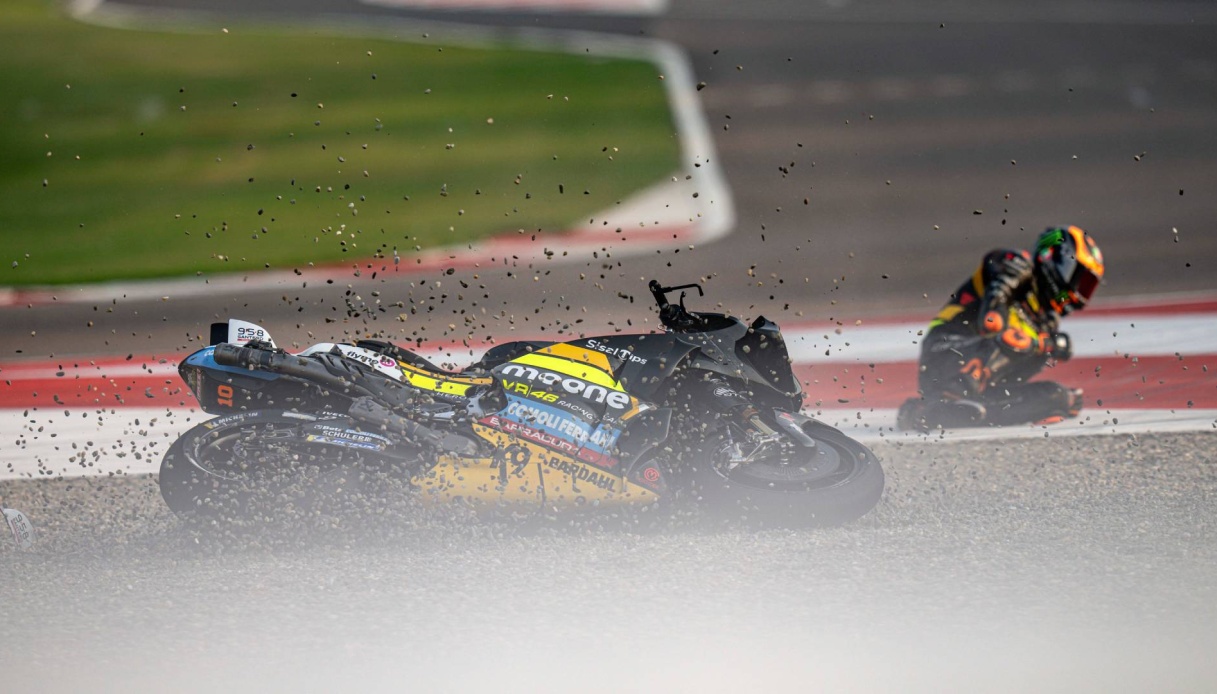 Pablo Nieto's words after the Sprint Race
Marco Bezzecchi signs a beautiful comeback in the Sprint race of the GP d'India. Started from the pole position, the driver of the Mooney VR46 Racing Team è victim of a race contact, at the first corner, with his teammate and from the bottom of the group climbs the ranking up to P5.
Consequences moreù heavy instead for Luca Marini, transported to the hospital in New Dehli, where è was found to have a fracture of the left collarbone. He will returnà as soon as possible in Italy to undergo surgery and will not runà the Japanese GP next week.
Team manager Pablo Nieto spoke thusì to the official channels of the team, at the end of the race: "A really unlucky start of the Sprint: first of all the contact between Luca and Marco, which ruined the race of both, and then the consequences of the fall for Luca. A real shame. On the dynamics there'è little to say, è a type of race accident that canò happen if you have two drivers fighting at the Top".
"We are very sorry, also becauseé Luca suffered a fracture of the left collarbone and will have to undergo surgery in Italy in the coming days. We wish him the best and expect him on the track as soon as possible to continue fighting with the strongest at this very high level. On Marco, on the other hand, he showed that he is in a state of grace, with a comeback that I have not seen in a long time. Kudos to him who did not è give himself up after the first corner, tomorrow he will surely be able" to have his say" concluded Nieto.