Napoli, another tegola: Frank Anguissa at risk for AC Milan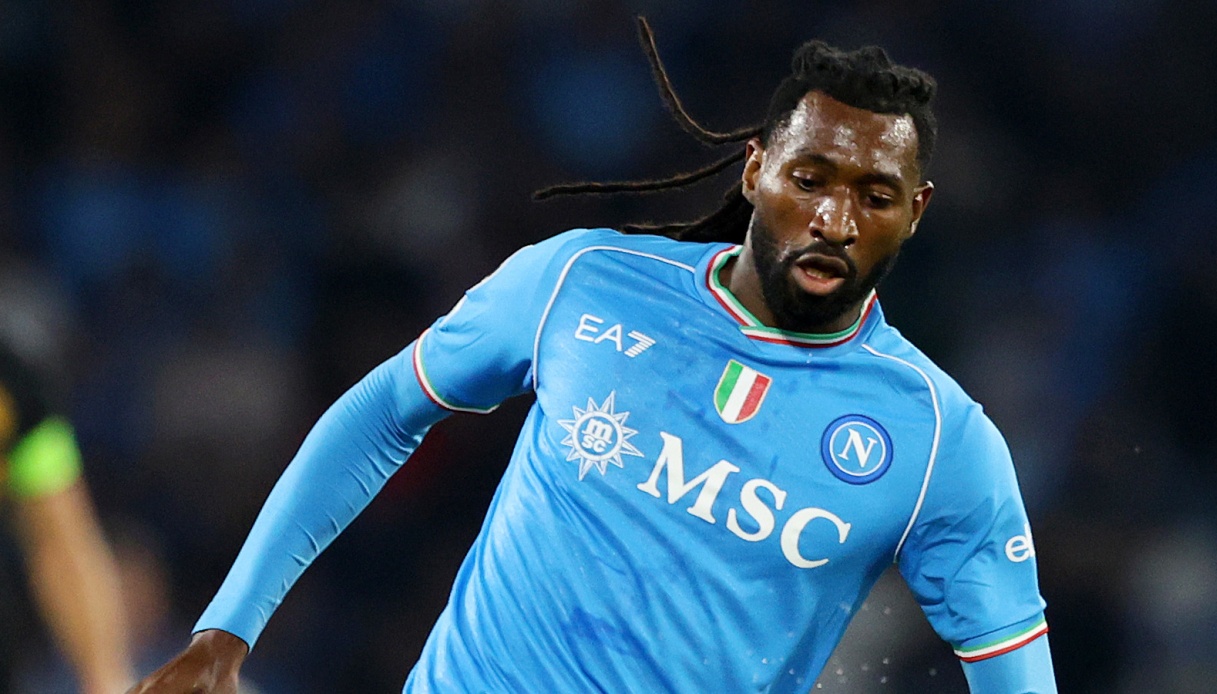 Muscle injury for Frank Anguissa
Not enough the two consecutive defeats between Champions and league and the rumors about a possible change in the bench (at the moment denied by both Aurelio De Laurentiis and Antonio Conte, the main suspect to take the place of Rudi Garcia in case of the latter's exoneration), Napoli must also deal with the not good news on the injury front, in particular regarding Frank Anguissa.
"Anguissa – writes the Neapolitan club in a note released Wednesday -, who was injured during the match against Fiorentina, underwent examinations that showed a low-grade injury to his left hamstring. The Azzurri midfielder underwent therapy".
The Cameroonian's recovery time is unknown, but given the nature of the injury è his absence in the away matches of Verona in the league (Oct. 21 against Hellas) and Berlin in the Champions League (Oct. 24 against Union) is virtually certain. Also at risk is the big match against Milan, scheduled for Sunday, Oct. 29 at 8:45 p.m. at the 'Maradona'.
As for the other injured players, Napoli explained that Rrahmani worked with the group while Juan Jesus underwent the first part of training with the group and then devoted himself to personalized work. Customized training also for Gollini. Matteo Politano, who was stuck with flu symptoms, also did not participate in today's training session.