Bonaventura and Berardi revive Italy: 4-0 in Malta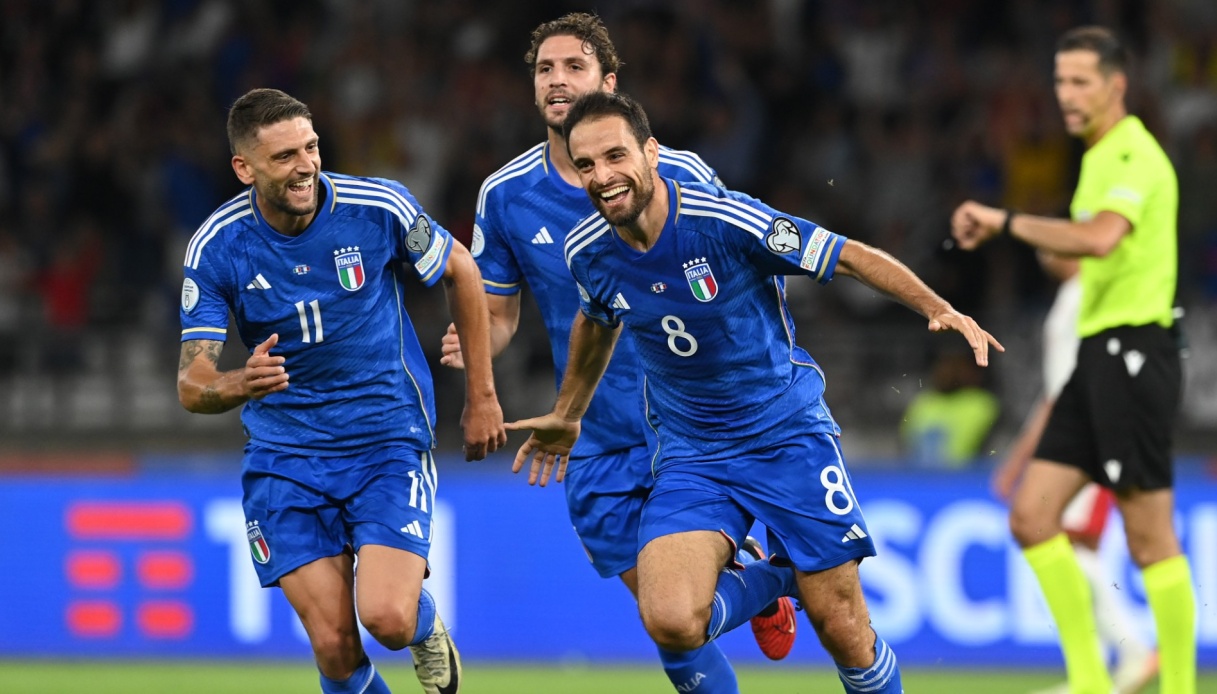 A victory that is worth the momentary second place in the round.
Italy won over Malta in Bari, with a 4-0 win allowing Luciano Spalletti's Azzurri to move up to 10 points in Group C valid for Euro 2024 berth. In this way, the national team joins Ukraine at -3 from England in the lead, but with one game less and the advantage in direct clashes. Great protagonists are Giacomo Bonaventura and Domenico Berardi, authors respectively of the first goal and the other two. In full recovery Davide Frattesi also scored.
That Italy intends to deal with Malta as soon as possible can be sensed from the very first minutes: first Locatelli tried from outside the box (high), then Mancini hit a crossbar header. After the good start, the Azzurri keep possession of the ball but seem to lose their flair. It then needs a piece of bravura from Bonaventura, who on 23' unlocks the match with a splendid right-footed shot. Spalletti's team continued to be unconvincing until 46', the minute in which another feat (this time signed by Berardi's left-footed shot) was worth the double.
No particular headache for Italy in the resumption, which opens indeed with two inaccurate attempts by Raspadori and Dimarco in the very first minutes. Then Berardi again scored the third goal, picking up Raspadori's assist in the 64th minute and scoring a personal one-two. In the final round of substitutions for the Azzurri in total control, until Frattesi's winning left-footed shot at the first post that closed the score on an assist from debutant Udogie: both had taken over in the second half. And Italy, at Wembley, will have a chance to level with England if they win.