Pecco Bagnaia or Jorge Martin: Marc Marquez elects his title favorite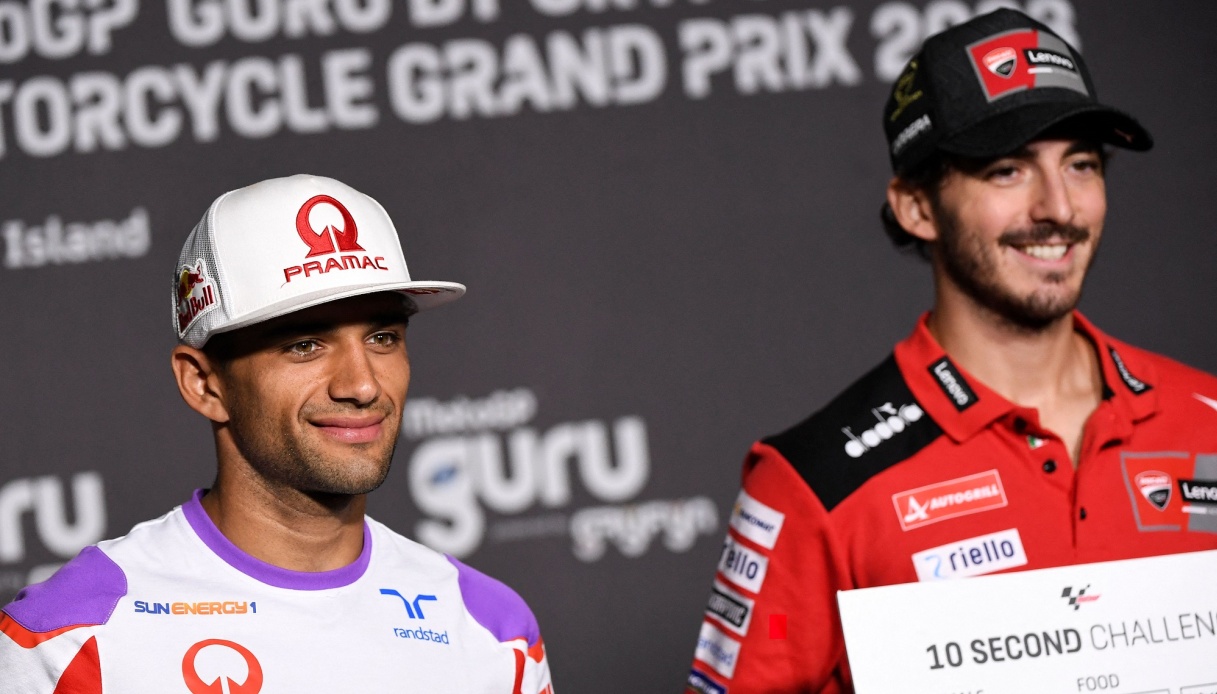 Far from the title duel, he still has a prediction in mind.
Pecco Bagnaia and Jorge Martin are igniting the finale of the MotoGP season, whose awarding of the world championship title was è reopened in the summer thanks to the string of great results obtained by the Spaniard of Team Pramac. Who è cut off from the race to the iris è instead Marc Marquez, who però did not è deny himself to the microphones of 'AS' when he è was asked who is his personal favorite between the two Ducati centaurs.
Marquez, who in turn from next season will be riding a Ducati (that of Team Gresini), did not turn around. "On the MotoGP title, I have already said it and I repeat it, I continue to bet on Martin," said the Catalan. "He is proving to be the fastest, and he wins even when he is not. In Thailand he was not, but he è still secured the race. In addition; he had also taken the pole position".
"With the soft tire maybe Martin was faster, with the hard forò Bagnaia was. And by a lot – continued Marquez, referring again to the Thai GP -. Jorge was not the fastest, but he took two wins and the pole position. So I still bet on him".