Moto2, Pedro Acosta explains key to World Championship triumph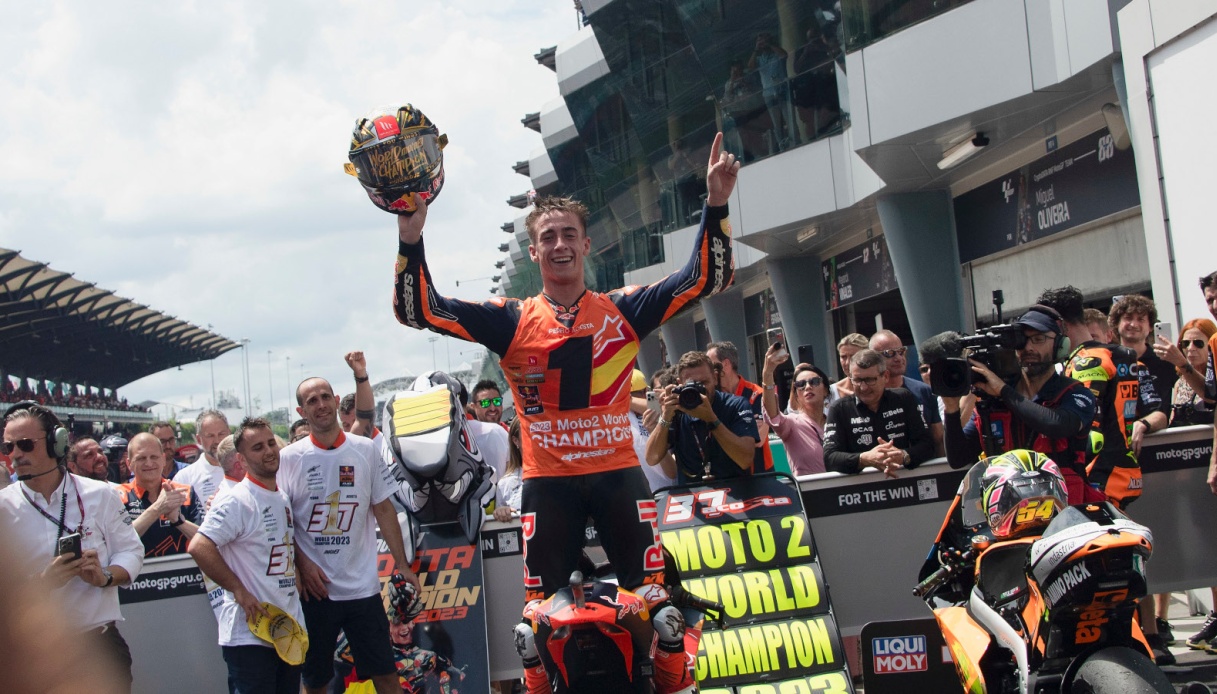 Pedro Acosta explains how è became Moto2 champion
Pedro Acosta è only needed a second place in Malaysia to become the 2023 world champion of the Moto2 class. The Murcian, in Sepang, è arrived behind an Aldeguer arrived perhaps a little too late at the moment of the best form, and so much was enough for him è to take, at only 19 years old, the second world title after that of 2021 in Moto3.
At the microphones of 'Dazn', on the sidelines of a triumphant day for him, Acosta explained the key to his success: "We have been more consistent, me for first, compared to last year – Acosta said -. Last year there were too many crashes, we had compromised the season for that. This year being more consistent has rewarded me".
Next year, the jump to MotoGp, with GasGas: "It has been three incredible years with Ajo, with the second title," said the Murciano rider. "This team has raised me, the title è of everyone. Of course, the Moto3 year è was easier, while in Moto2 we started suffering, I was not fast, and then the falls…".
"Just thanks to 2022, for", we have figured out how to win in 2023," Acosta later said. "This year we made little mistakes, the fall in Le Mans and the bad performance in Australia were the worst moments, but we always got back up, all together".