Gavi future king of Spain? Luis Enrique has clear ideas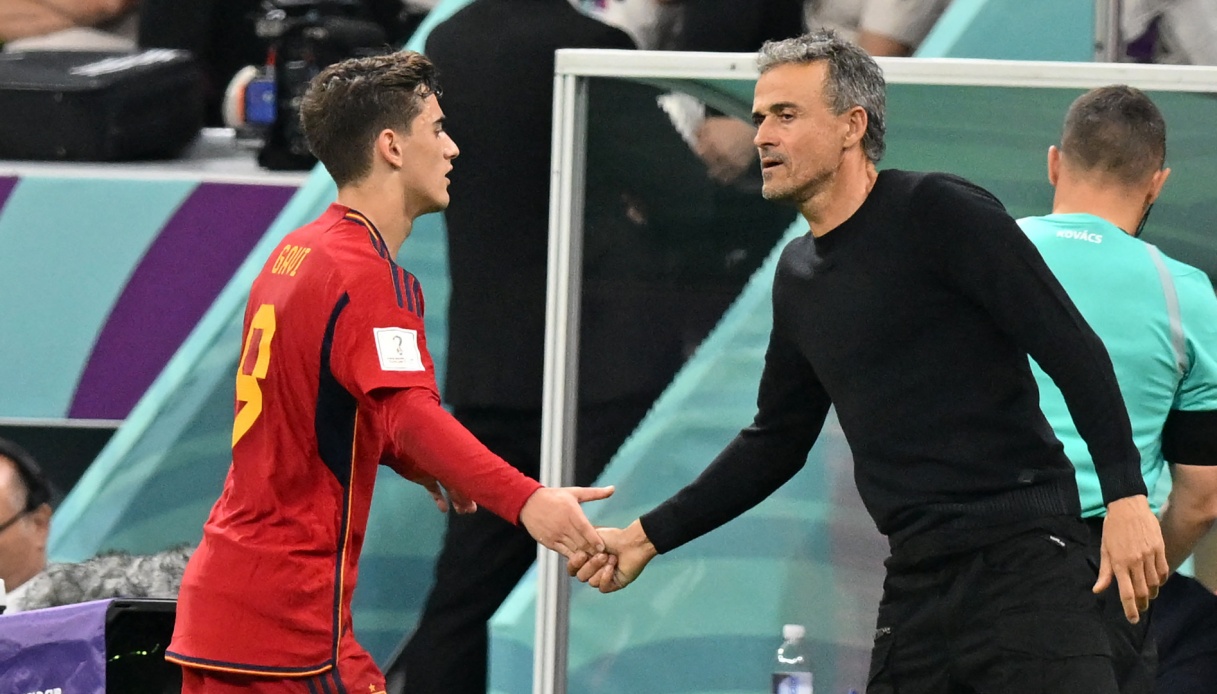 There is also room for a bit of gossip on the eve of the round of 16 match between Morocco and Spain.
Let's start with the gossip. His national teammates call him 'El Principito.' The Princess of Asturias, Leonorde Borbon y Ortiz, born in 2005 – in pole position in the line of succession to the Spanish throne – would keep in her room, reports the Spanish 'pink' press, a diary full of photos of Gavi, a Barcelona and Iberian national team player. To complete the picture on the gossip of the moment there would also be a jersey that the Catalan talent himself would give to the King of Spain himself after the world match with Costa Rica. So far nothing strange, except that the camiseta number 9 would be of a reduced size, certainly not suitable for the sovereign's measurements. So the catchphrase started in Spain about an alleged mutual liking between the Spanish trequartista and the girl of noble origins.
Intervening in the daily live Twitch with fans of the Red Furies, coach Luis Enrique also found himself answering questions about his player's hypothetical future as a king. Riding the rumors sympathetically, the former Roma coach expressed his opinion, "What do I think about Gavi becoming the King of Spain? Eh yes, I heard the news. Of course, you guys really like c*********e, huh? No, I honestly don't see it," the technician replied amused.