Qatar 2022, Argentina first finalist: Messi and Alvarez sink Croatia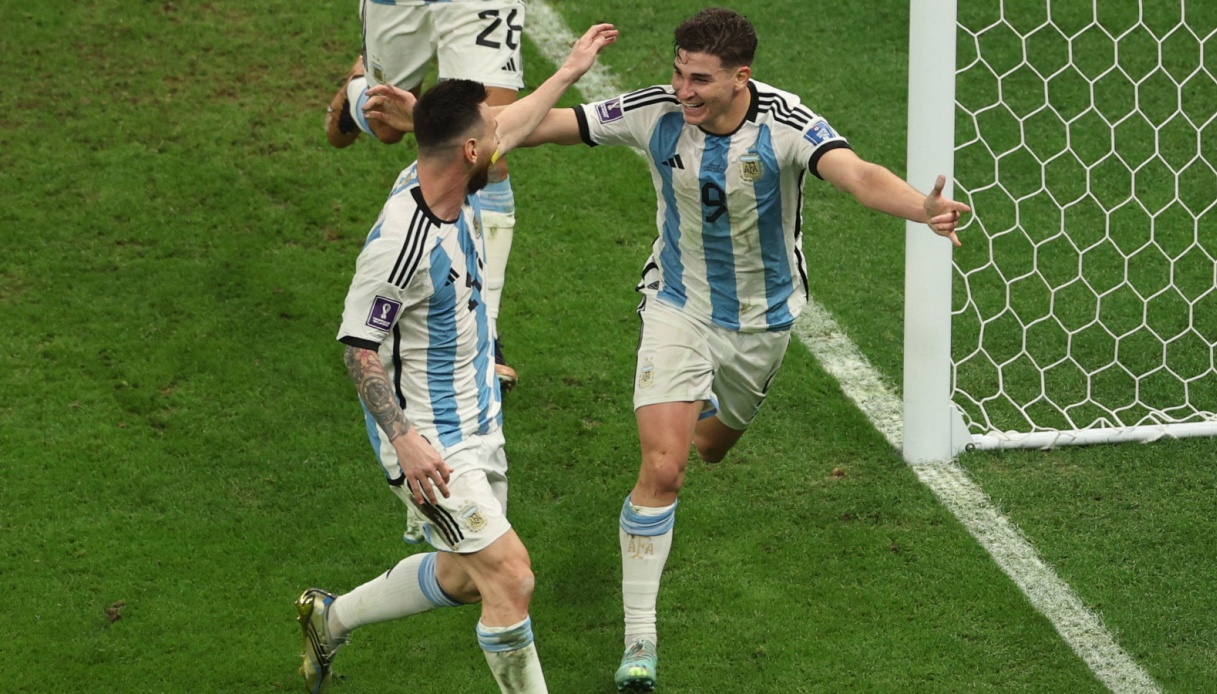 Qatar 2022, Argentina-Croatia 3-0: Albiceleste in final
Argentina is the first finalist of Qatar 2022: the Alibceleste beat Croatia in the semifinals with a score of 3-0, in a match settled, in fact, by Leo Messi (a goal and an assist) and Julian Alvarez (a brace).
In front of the spectators at the Lusail Iconic Stadium, the two teams struggled to get into gear and the initial study phase, characterized by many horizontal passes and few offensive initiatives, lasted practically 30′. At the first, real acceleration, Argentina went through: Julian Alvarez took advantage of a defensive error and sprinted into the box toward Livakovic, who knocked him down and forced referee Orsato to whistle the penalty. From the eleven meters Leo Messi does not miss, it is 1-0.
Unnerved by the disadvantage (ejected on the bench Mario Mandzukic, a collaborator of the technical staff), Croatia commits another mistake in the back and again puts Alvarez in a position to launch himself into the net: this time the Manchester City striker anticipates the opponent's goalkeeper, and thus signs the doubling goal.
Croatian coach Tadic tries to revolutionize the team in the first minutes of the second half: out go Sosa, Pasalic and Brozovic, in come Orsic, Vlasic and Petkovic. It was Argentina that came close to scoring again, however, with Messi shooting at Livakovic from the edge of the small area in the 58th minute. The 3-0 goal, however, does not struggle to arrive: when the clock strikes 69 minutes, Messi takes off on the right and after a great individual play serves Alvarez in the center, who makes it a double and sends, with a very wide advance, the credits rolling.
In the final minutes there is also space for Paulo Dybala, in his first appearance at Qatar 2022: however, there are no more dangerous actions to record, Argentina puts on autopilot and closes the match on 3-0.
The Albiceleste (champions in 1978 and 1986, finalists in 1930, 1990, and 2014) will thus face the winner of France-Morocco on Sunday night. For Croatia, however, the meager consolation of the final, scheduled for Saturday.