Mattia Binotto in Mercedes after Ferrari? Toto Wolff speaks out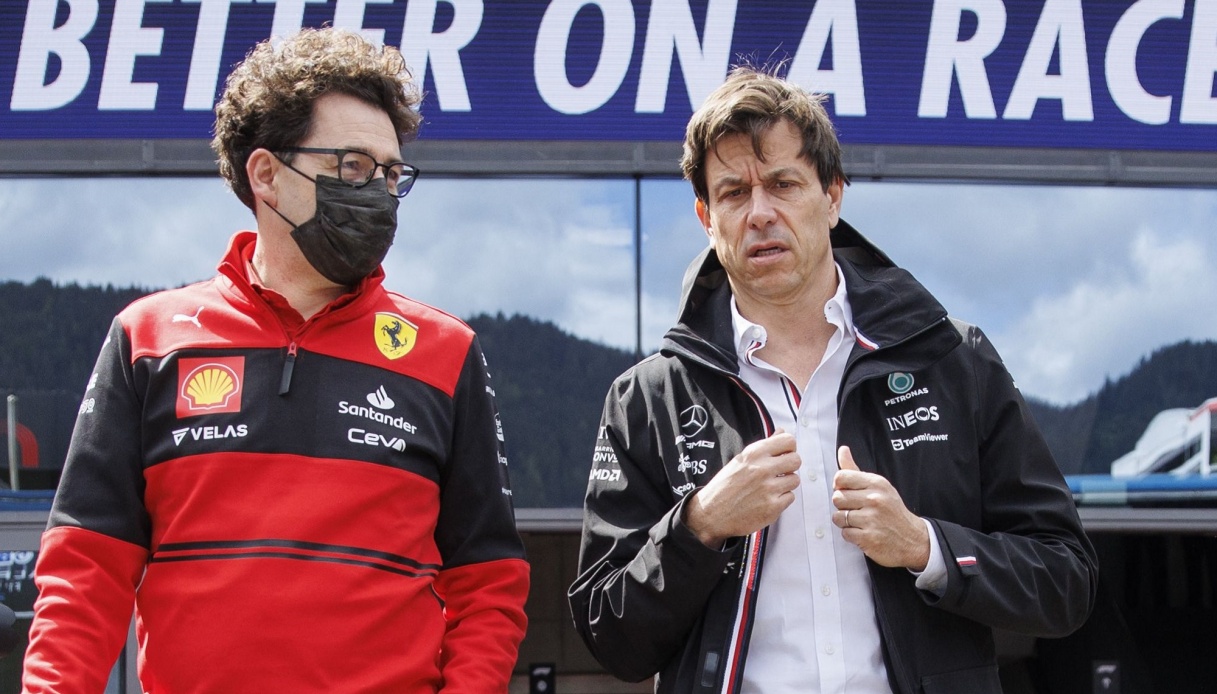 A switch to the eternal rivals seems, for now, to be ruled out.
Mattia Binotto has left Ferrari after 27 years, spent largely as an engine engineer and then as team principal from 2019. His replacement by Frederic Vasseur gave rise to a long series of suggestions about what will happen next. But, according to Toto Wolff, a move to Mercedes will not happen.
The Anglo-German team principal himself spoke about this, speaking on the official Formula 1 podcast 'Beyond The Grid'. "It would be impossible for Binotto to have a role in Mercedes," Toto Wolff cut in, "Over the past few years there have been too many moments of contrast between us. However, I can say with absolute certainty that Mattia knows F1 from top to bottom. So I don't know what will happen with other teams, but maybe for him a new role elsewhere could come."
Wolff also added that he does not believe the rumors that Maranello has encountered some difficulty in identifying Binotto's heir. "Anyone who claims he is not interested in being team principal at Ferrari is simply not telling the truth. I myself continue to be incredulous when I think that they have made me a managing partner and shareholder in Mercedes. I am deeply proud of this, but it would have been the same if Ferrari had offered me this position," the Austrian executive explained.