Gianluigi Donnarumma pierced by two former 'Italians': PSG disappointment in French Cup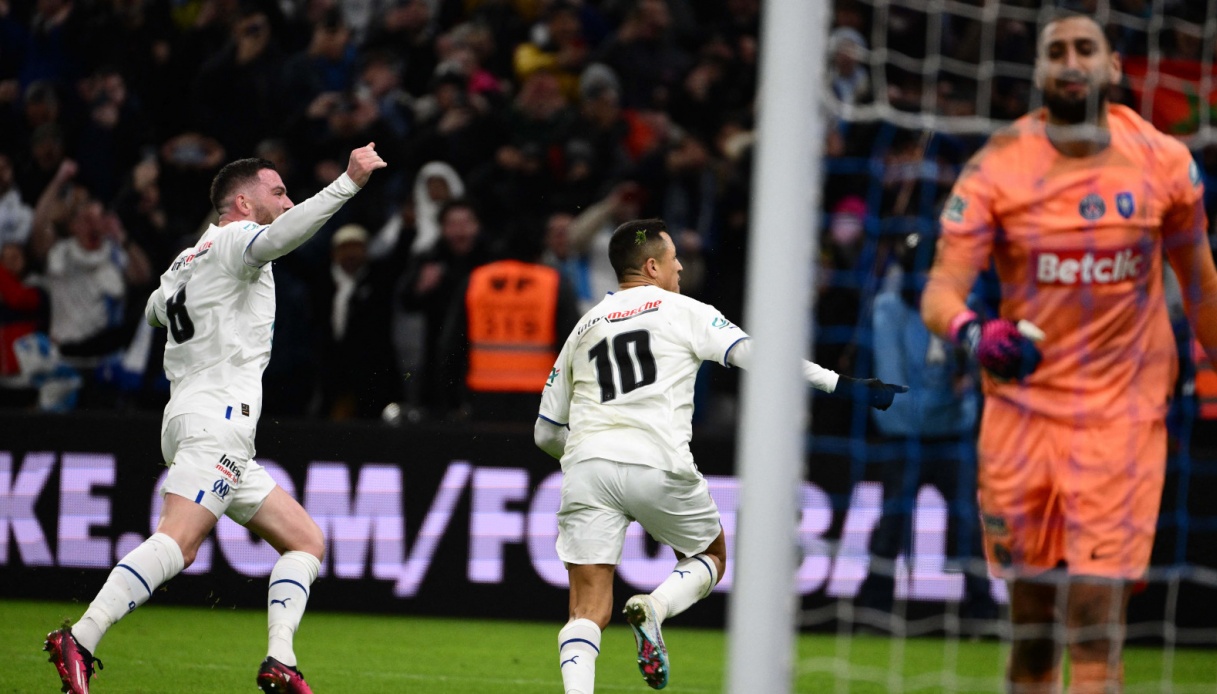 Sanchez and Malinovskyi pierce Donnarumma and eliminate PSG
Two former 'Italians,' Alexis Sanchez and Ruslan Malinovsky, scored the decisive goals in the 2-1 victory that allowed Olympique Marseille on Wednesday evening to eliminate PSG from the French Cup: the Parisians' run, therefore, stops in the round of 16.
OM took the lead on the half-hour mark of the first half with a penalty clacio scored by the former Inter Milan player, but Sergio Ramos, in the first-half recovery, rebalanced the challenge by sending the two contenders to 1-1 at halftime.
Then, in the second half, it was Malinovskyi who signed the winning goal, in the 57th minute: nothing Gianluigi Donnarumma could do about the conclusion of the Ukrainian arrived in Marseille from Atalanta, which turned out to be decisive for the success of the club coached by another old acquaintance of Serie A, Croatian Igor Tudor.