Roland Garros: Andrea Vavassori knocked out amid regrets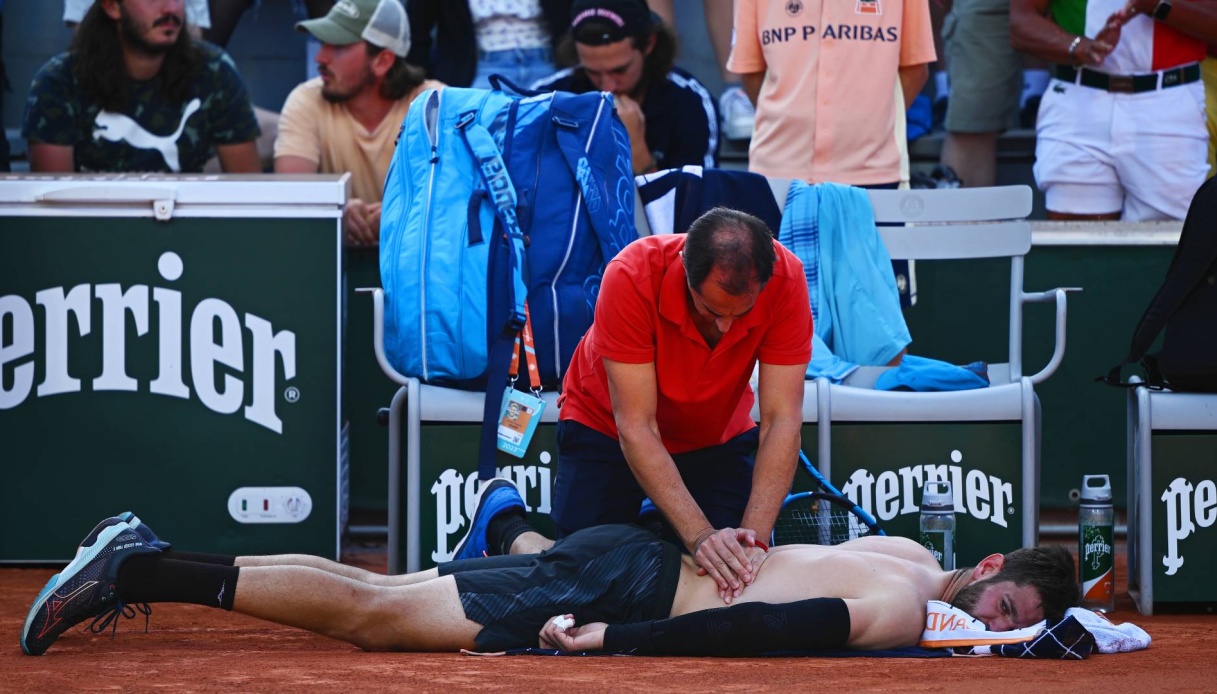 Roland Garros: Andrea Vavassori eliminated in the second round
With Andrea Vavassori's defeat, a black Thursday at Roland Garros closed for the Italians. After the eliminations of Zeppieri and Sinner, it was the turn of the Piedmontese tennis player, beaten by Argentine qualifier Genaro Olivieri 7-6 3-6 6-4 7-6 after three hours and 19 minutes of play.
Very up and down first set with the Italian managing to recover twice from his opponent and reach the tie-break: here he did not take advantage of a set point and surrendered to the Argentine with a bloody double fault. In the second set comes Andrea's reaction and he wins it 6-3. The good momentum of the Turinese player is also confirmed in the beginning of the third where he goes up 3-0. Here, however, Vavassori begins to wane and Olivieri rises to the top, winning six of the last seven games and taking a set ahead. In the fourth set, the serve is the master, but arrived at the tie-break Olivieri makes no mistake and wins it 7 points to 3.
Vavassori bids farewell to Paris with more than one regret, while Olivieri treats himself to world number six Holger Rune in the third round.
What is now being staged is edition number 122 of the French Open, one of the four tournaments that are part of the Grand Slam, the second in order of time after the Australian Open, which in 2023 was won by Serbia's Novak Djokovic among the men and Belarus' Aryna Sabalenka among the women.
At the men's level, the Roland Garros roll of honor sees Rafa Nadal widely in the lead: the Spaniard, who was forced to forfeit for this edition, has won 14 times, the last of which was just last year, defeating Norway's Casper Ruud in the final with a score of 6-3, 6-3, 6-0. At 6 wins is the legendary Swede Bjorn Borg.