Worlds: Elia Viviani takes bronze in the Elimination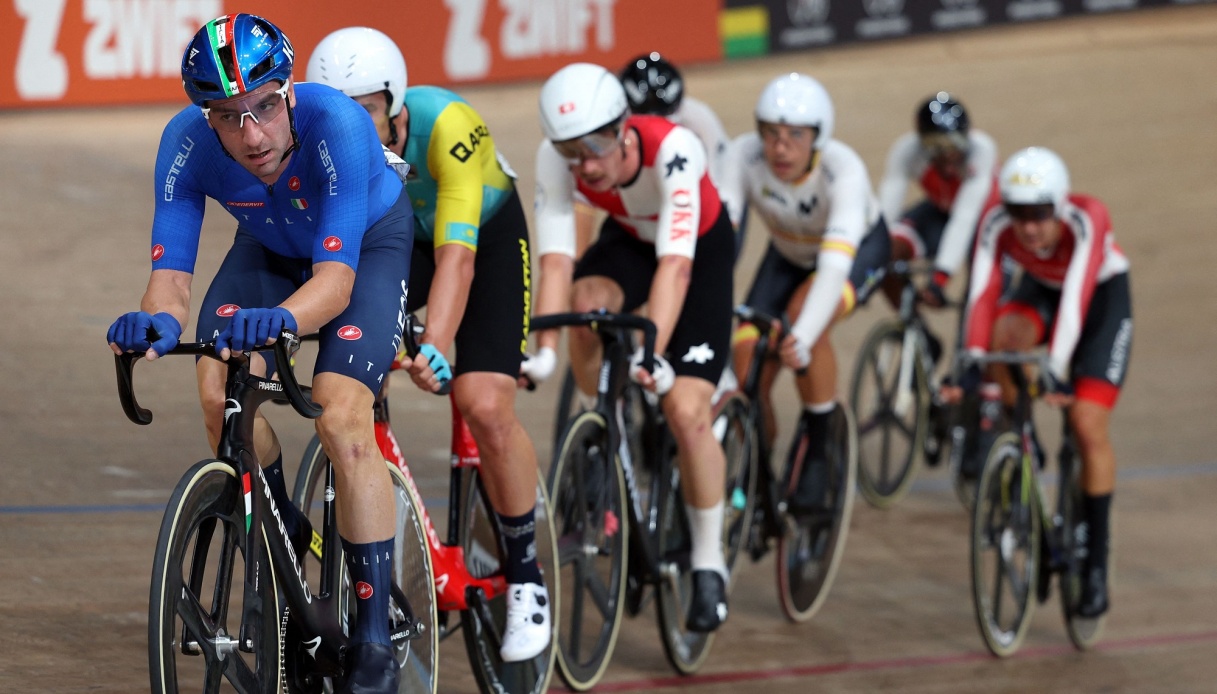 Worlds: Elia Viviani takes bronze in the Elimination
Elia Viviani took the bronze medal in the elimination race at the World Championships in Glasgow.The cyclist from Veneto, who had won gold in 2021 and 2022, failed in the trio but still made it onto the podium, taking a flattering third place.
The Azzurro had to yield only to Britain's Ethan Vernon, gold after dominating the race, and Canada's Dylan Bibic, silver.
For Viviani this is his seventh medal at the rainbow level, and 21st in his career if the Olympics and European Championships are considered.
Viviani redeemed Sunday's disappointment in the Omnium, which he finished sixth, with today's bronze.