Gianmarco Pozzecco reveals his hopes ahead of the Acropolis tournament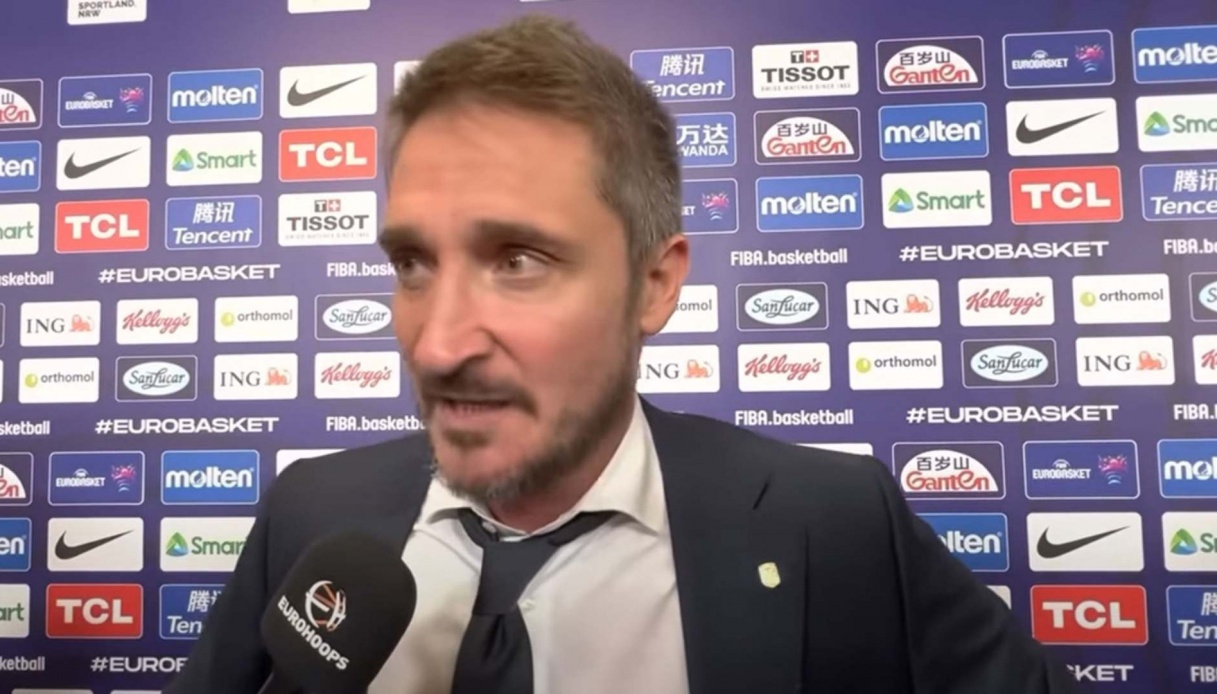 Gianmarco Pozzecco bluntly on the Acropolis tournament.
On the eve of Italy's debut in the Acropolis tournament scheduled in Athens, the Azzurri's coach Gianmarco Pozzecco spoke bluntly about the upcoming games against Serbia and Greece.
"We are in Athens to continue our approach to the World Cup through two tests of the highest level. Serbia and Greece are two of the strongest lineups in Europe and they will test our physical and mental energy. I hope the boys can also enjoy the fact that they will have the chance to play two such important challenges in an iconic arena like OAKA," the Italbasket coach began.
Later Gianmarco Pozzecco also spoke about the Eurobasket 2025 qualifying group draw, in which Italy will face Hungary, Turkey and Iceland: "Regarding the Eurobasket 2025 qualifying group draw, I can only say that it is really very early for any kind of evaluation. Certainly, however, during the season it is forbidden to underestimate any team. History teaches that dangers are always around the corner."
The team will return to Italy on the night of August 10, immediately after the game against the Greeks, to move to Ravenna where on Sunday, August 13, "DatHome Day," the last match in Italy of Captain Gigi Datome's career, will be staged. An evening of great emotions to celebrate the career, which will then live with the World Cup the last act, of one of the most appreciated players ever as well as a unique example of love for the Azzurro. The opponent will be Puerto Rico and the match will be broadcast live on Sky Sports.