Filippo Ganna holds on to silver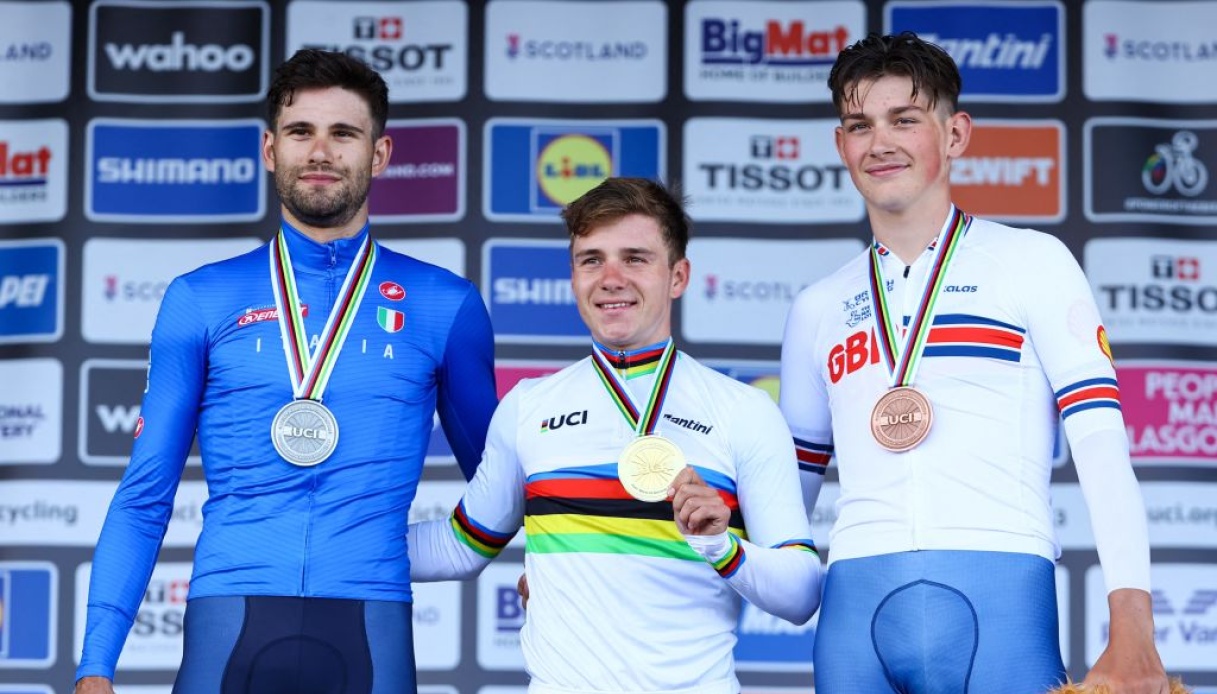 The words of Filippo Ganna
Filippo Ganna is second in the time trial at the Glasgow 2023 world championships, outsprinted by 12″ by Remco Evenepoel, who slips out of the rainbow jersey in the road race to wear the one against the clock and win a time trial title that has always eluded Belgian riders. On the tricky Stirling course, the fight for victory settled into a long-distance duel between Philip and the 23-year-old Flemish rider. On the third step of the podium climbs a very young talent from the British school, Joshua Tarling, at the finish line 38″ off the pace.
The Italian marks the best first intermediate time, by 4″. In the next two, Remco always travels with a 12″ lead, the same at the finish, although in the stretch before the final climb the Piedmontese had nibbled a handful of seconds off his opponent.
Ganna: "I've been here in Scotland for two weeks, between the track and today's time trial I won three medals. I can only be happy. I have nothing to recriminate about, only to congratulate Remco, who went stronger this time. Disappointment? "Gold is better than silver, but I have to say that in the end the performance was there, other runners who were aiming for the medal ended up behind.
It's hard to put track and road together. They are two different exercises. There you play everything in four minutes, in the time trial in an hour. I am happy with what I did.
I don't feel and haven't felt the burden of responsibility. I just think about doing my job well. Am I the symbol of Italian cycling? For the moment I am tired and I wouldn't know what to say. I realize that many people are happy about my victories and this gives me stimulus to do better. I'm not looking further than the next few days, which means Vuelta."
With today's two races, the World Time Trial Championships come to a close, with the balance, for Italy, of 1 gold, 1 silver and 1 bronze.