World Athletics Championships, Antonella Palmisano bronze in the 20 km.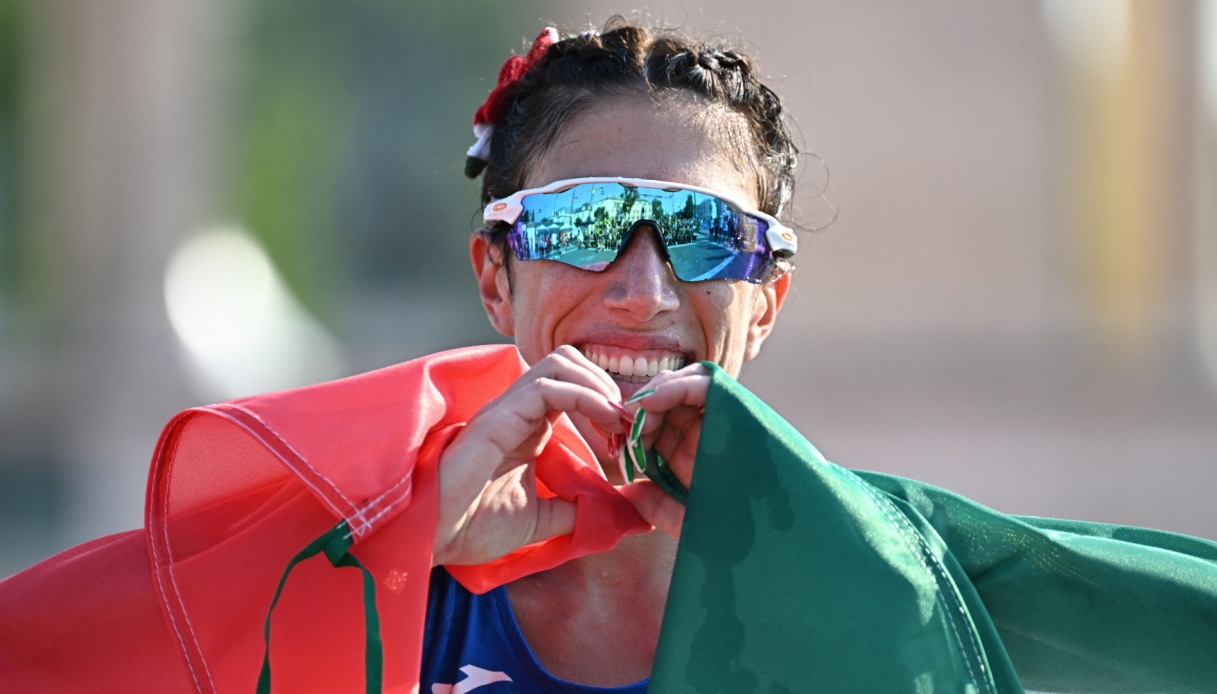 After Fabbri's silver in the weight, comes second blue joy
Second medal for Italy at the World Athletics Championships being held in Budapest. Italy's Palmisano won the bronze medal in the 20 km march, beaten only by Spain's Perez and Australia's Montag, gold and silver respectively.
The Italian, Olympic champion in Tokyo, ran masterfully, even managing to recover after a fall. A very important result for Palmisano, who is now thinking of doing just as well in Paris, her next goal.
"I told myself that today was my day, my moment and it's what I've been looking for for two years. Even in that fall I thought for a moment that okay I had fallen but I could get back up as I have done over the years. I dedicate the race to my coach who in these two years wanted to preserve and give importance to the person rather than the athlete. Today I showed that I don't want to stop because Paris is waiting for me, the Eiffel Tower is waiting for me and it can be done. In my path I always thought that not having races, training on my legs are just excuses: it's the head that counts, it's not easy when you see darkness around you and I have to thank my mental coach. The pain was there, but as usual it was manageable," his post-race words.