Worlds, Massimo Stano off the podium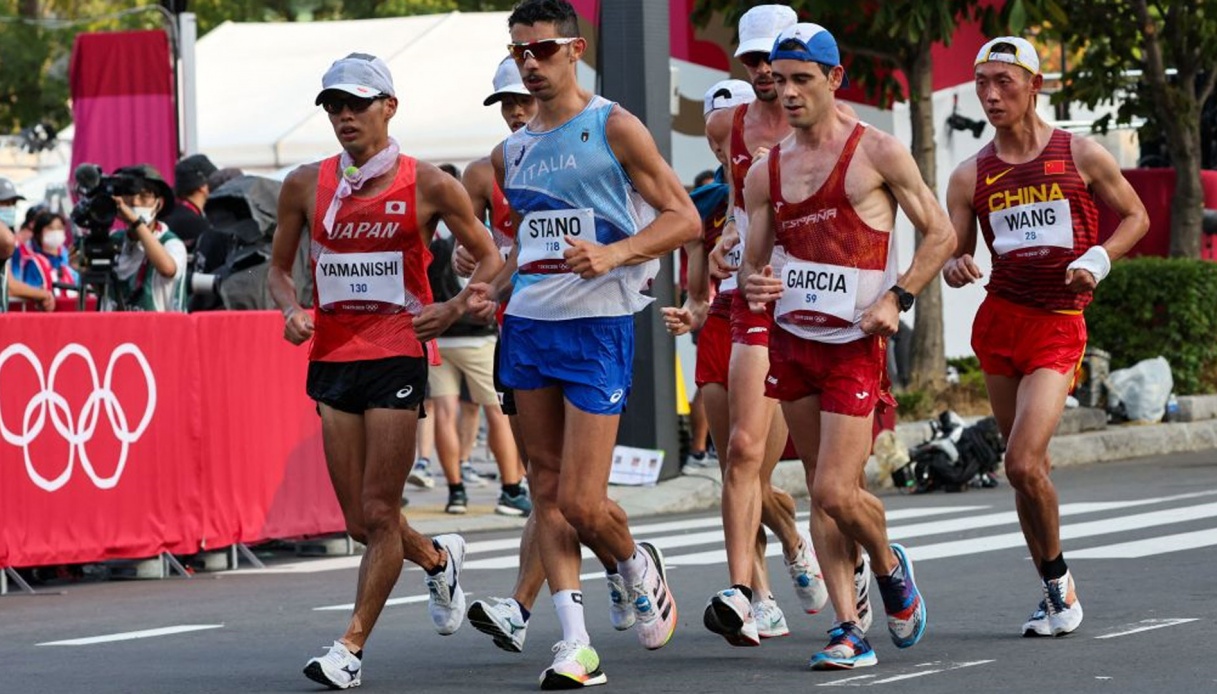 Massimo Stano seventh
Double double for Spain in the march races at the World Championships in Budapest. Alvaro Martin in the men's in 2h24:30 and Maria Perez among the women with 2h38:40, both already winners in Saturday's 20 km, also take the win on the 35 kilometer. In the Italian key, Massimo Stano, gold in last year's edition in Eugene, finishes seventh.
The 20-kilometer Olympic champion this time manages to finish in 2h25:59 with a delay of a minute and a half after breaking away at 29° km from the leading group, five days after withdrawing in his debut race on the shorter distance. Silver for Ecuador's Brian Pintado (2h24:34), fighting for the title until a couple of kilometers from the finish line, and bronze to Japan's Masatora Kawano (2h20:54). Four Italians in the top 20: 16th Andrea Agrusti (2h26:11), 18th Riccardo Orsoni (2h27:22), 20th European bronze medalist Matteo Giupponi (2h29:58). Also on the women's podium were Peruvian defending champion Kimberly Garcia (2h40:52) and Greece's Antigoni Ntrismpioti (2h43:22).
"My brother did not compete today," Stano commented, "but I did. I had fun, I gave my all and even more. I am clearly regretful, partly happy for being able to express myself, maybe not at my best as I trained but for what I could do today. The Spaniard Martin showed that the one-two was possible and he did what I wanted to do. I hope all this will be useful for next year's Olympics in Paris, I feel sorry for my staff who worked so hard, forò better seventh than retired".