Worlds, Italy silver in men's 4×100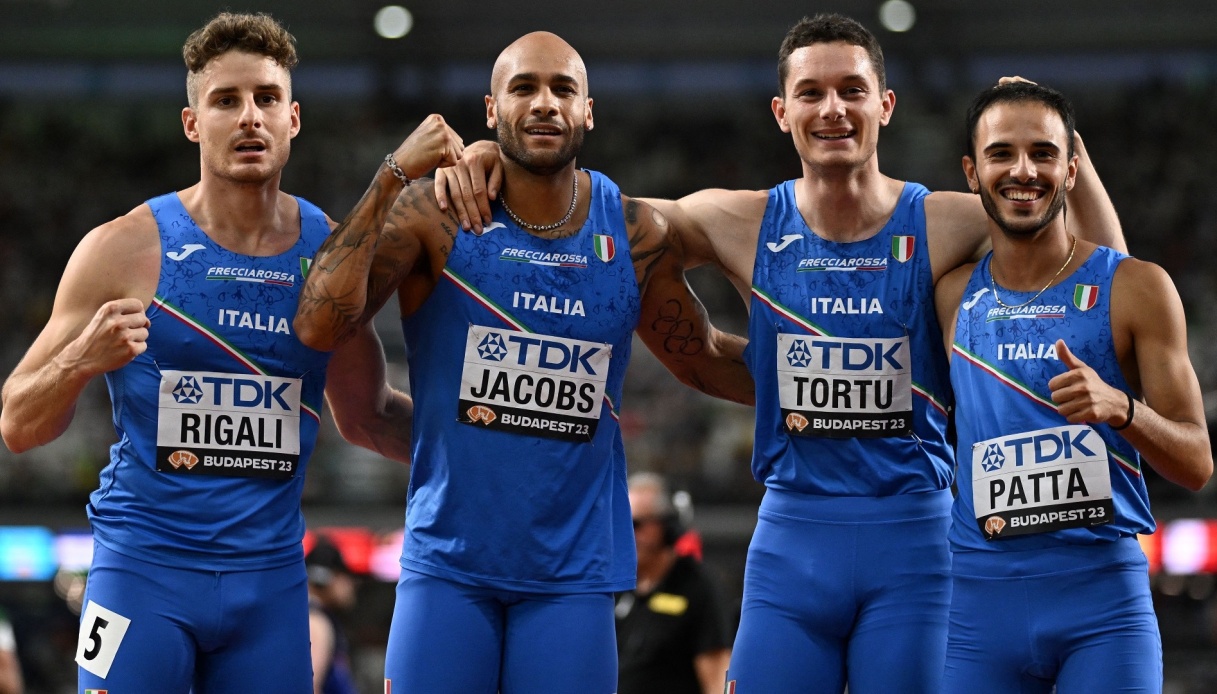 World Championships, Italy silver in the men's 4×100
Italy men's 4×100 relay team reigning Olympic gold medalist takes another world silver 40 years after its 1983 Helsinki silver medal always behind the United States. Roberto Rigali, Marcell Jacobs, Lorenzo Patta and Filippo Tortu in Budapest ran in 37"62, 12 hundredths away from the Tokyo result, while Noah Lyles won his third gold in the sprint at this rainbow event by dragging the U.S. to the title in the last fraction in 37"38, bronze to Jamaica in 37"76.
For Italy è the fourth medal of these World Championships, the second silver. The girls also did very well in the corresponding women's race: Zaynab Dosso, Dalia Kaddari, Anna Bongiorni and Alessia Pavese finished with a flattering fourth place in 42"49. Again gold for the United States in 41"03, silver for Jamaica in 41"21, bronze for Great Britain in 41"97.
The other races with the Azzurri. Claudio Stecchi finished ninth with 5.75 on his third attempt in the men's pole vault final, which had an overwhelming favorite, U.S.-born Swede Armand Duplantis, and which of course he won by jumping 6.10 meters, touching the world record at 6.23, . Nadia Battocletti, who collapsed in the final part, finished 16th in 15'27"86 the women's 5000, the gold è went to the Kenyan Faith Kipyegon, already; winner of the 1,500 (14'53"88), silver to Sifan Hassan of the Netherlands (14'54"11), and bronze to another Kenyan Beatrice Chebet (14'54"33).
Well done to the Italian 4×400 relay runners who made the final by finishing third in the second semifinal in 3'00"14 thanks to a great sprint by Alessandro Sibilio after a borderline shoulder thrust at the Kenyan representative. The Italian women also did well in the corresponding women's race, finishing third thanks to the disqualification of the United States in 3'23"86, a new Italian record, and in the final with the best repechage time.
Other races. The men's 800 was won by Canada's Marco Arop (1'44"24), silver to Kenya's Emmanuel Wanyonyi (1'44"53), bronze to Britain's Ben Pattison (1'44"83). In the women's weight gold to U.S. Chase Ealey (20.43), silver to Canada's Sarah Mitton (20.08), bronze to China's Lijiao Gong (19.69).