MotoGp, waiting for Pecco Bagnaia: the first bulletin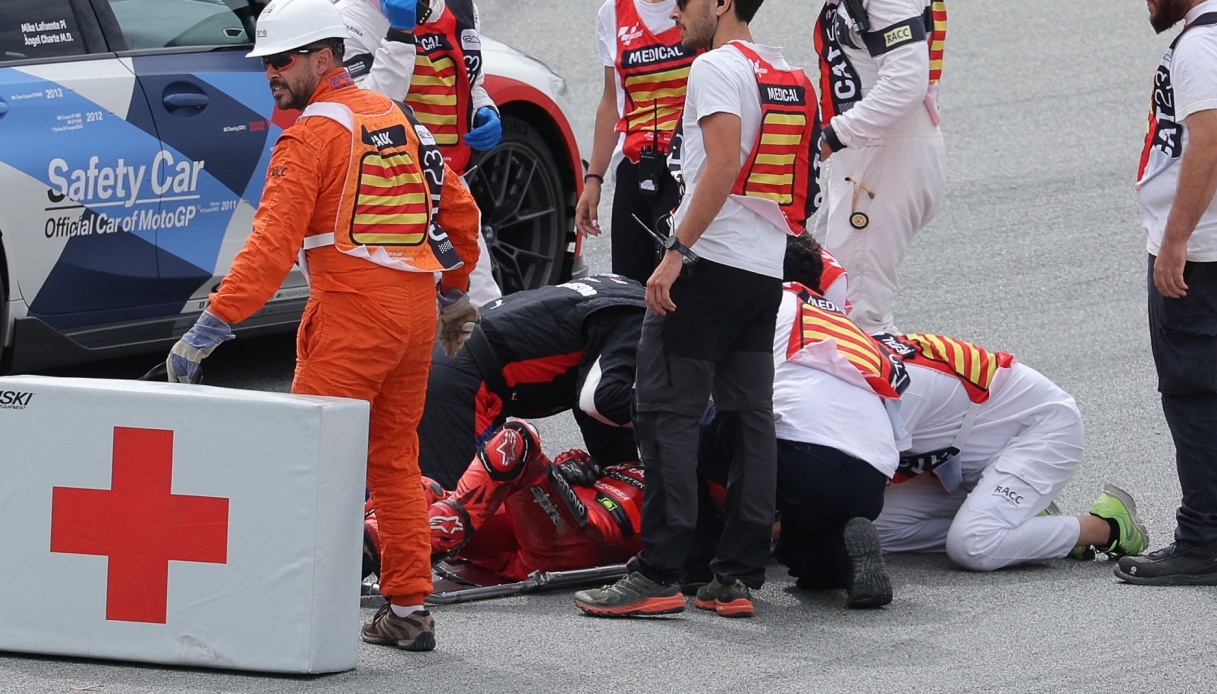 MotoGp, wait for Pecco Bagnaia: the first bulletin
Much apprehension in Ducati and MotoGp over the condition of Pecco Bagnaia. The world champion è fell and è was hit in the leg by Brad Binder on the first lap of the MotoGp Catalunya Grand Prix.
The Piedmontese rider è was rushed first to the circuit medical center and then to the hospital, under the worried gaze of Yamaha men, his sister Carola and girlfriend Domizia.
Dr. Angel Charte, medical director of the MotoGP, thus communicated the results of the first examinations: "Bagnaia had a major injury, a motorcycle è passed in the area of his femur and tibia. Now è it is necessary to conduct an X-ray in the hospital to check for possible fractures".
"The examinations will tell us if the femur and tibia have injuries, I think anyway he will haveà good news, with these first examinations we have not found deformitiesà but more checks are needed. The images at first glance seem to speak of fractures belonging to the past, but it will be necessary to conduct a CT scan in the hospital in Barcelona".
Maxi fall at the Catalan GP: photos
Pecco Bagnaia run over by Brad Binder: photos of the near tragedy