Ducati, Pecco Bagnaia makes a confession after doctors say yes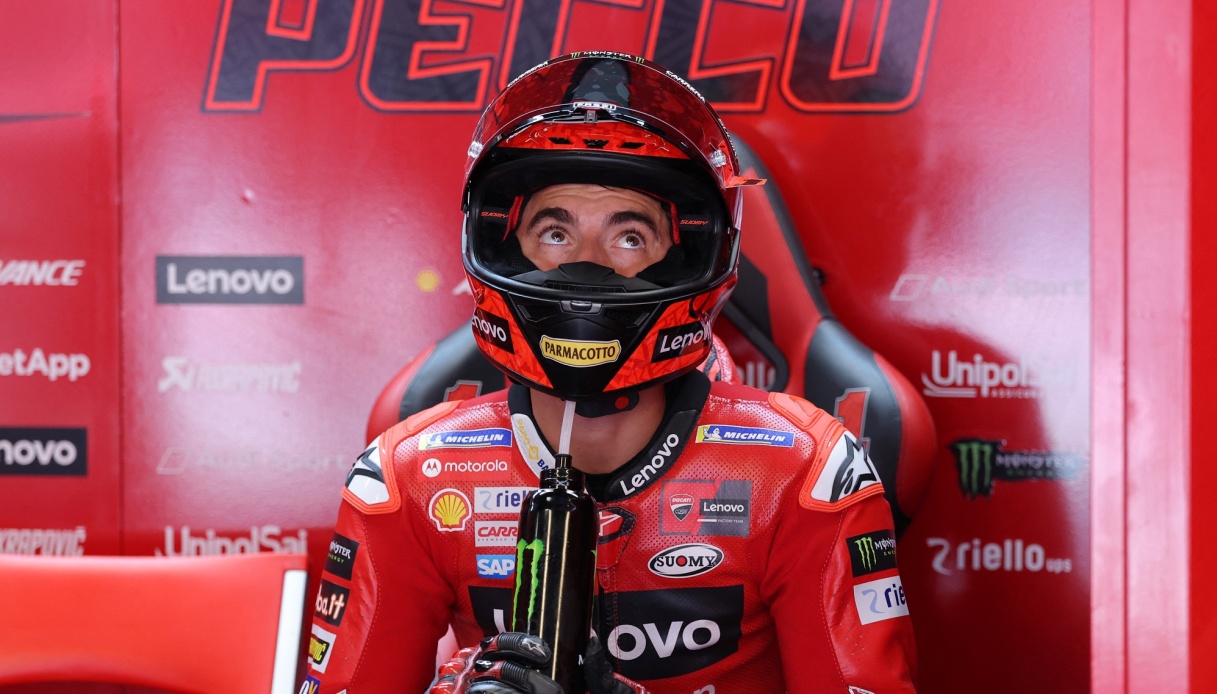 The words of Pecco Bagnaia
After getting the green light from the doctors to race in Misano, Pecco Bagnaia gave an interview to Sky Sport where he talked about his terrible accident in Barcelona. "I am quite well, è it has been a tour de force up to here, we have done an incredible job to be here in Misano – he stressed -, I am very lucky in all respects, also becauseé I am followed by fantastic people. I have to thank first of all Alpinestars, becauseé they saved me in a very complicated situation. I am here to try to race, let's see how it will go".
On the fall, the MotoGP leader admitted: "I reviewed them because I'm not very impressionable as a person, I saw them quite quickly, è it was quite a bang. It's been a long time since you've seen a high-side like thatì with the Ducati. I made several meters in the air, I had a lot of luck. They were all very good at trying to dodge me, all in all è it went well. The flight è lasted a long time, while I was upside down, I made it in time to hear the airbag exploding. When I was on the ground, I saw all the bikes going by and I hoped they wouldn't catch me, even Binder did his best to avoid me, in the end he caught me in the best spot".
The Ducati centaur did not suffer any fractures: "Giving an explanation in these cases è difficult. I was very lucky, this è the fruit of years and years of development that Alpinestars carries out on protections and safety systems such as aribags, I have to thank them, they are fantastic, I owe them so much".
"The'affection of people left me speechless, it would be nice to receive the same affection and have the same resonance even when you win. This time I received even more affection, they left me speechless, I thank them" continued the Piedmontese pilot.
"The first thought while I was in the ambulance was to try to return to racing on Sunday itself in Barcelona – he later confessed -, but è it went otherwise. The desire to get back on the bike è the most powerful fuel there is'è for a rider, having studied that dynamic and knowing that there'è a reason behind that fall helps us move forward"
"It"s going to be a weekend where I"ll have to grit my teeth, I"m not very good, but we try. I already tried two years ago always here in Misano after a tibia fracture, I tried last year in Portimao and Jerez after a bad shoulder situation, we will try again this time" concluded Bagnaia.