Moto2 India: Pedro Acosta wins and stretches ahead of Arbolino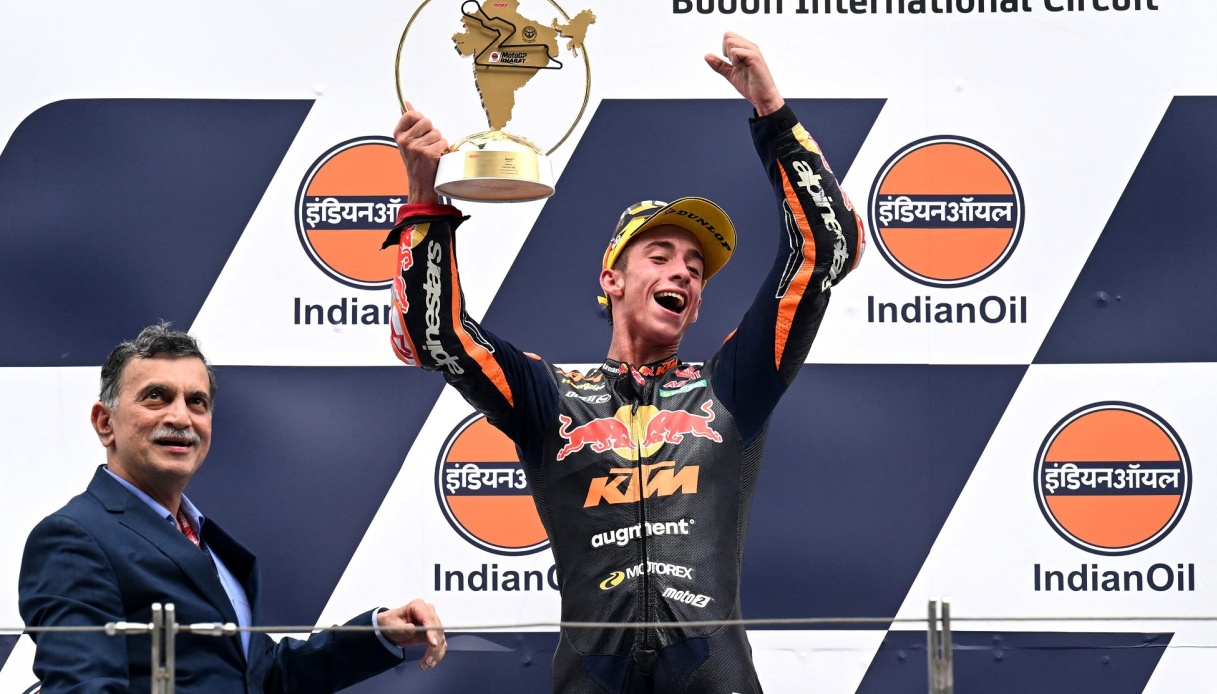 Moto2 India: Pedro Acosta wins and stretches over Arbolino
Second victory in a row for Pedro Acosta, who after his triumph in Misano also wins in India, stretching in the overall Moto2 standings.
The Spanish centaur, who next year will be in MotoGp with KTM, scored his sixth win of the season, moving up to +39 in the standings over Tony Arbolino.
The Italian rider found the podium again, finishing second in India after a complicated period. Along with the two title rivals, Joe Roberts, who bent Sergio Garcia in the final, also celebrated on the podium.
Unfortunate Celestino Vietti, who was forced to retire after a maxi crash at the start that forced organizers to suspend the race.
Order of finish (top 10)
Acosta
Arbolino
Roberts
Garcia
Gonzalez
Van der Goorbergh
D. Binder
Ramirez
Salac