Italrugby, no dice with All Blacks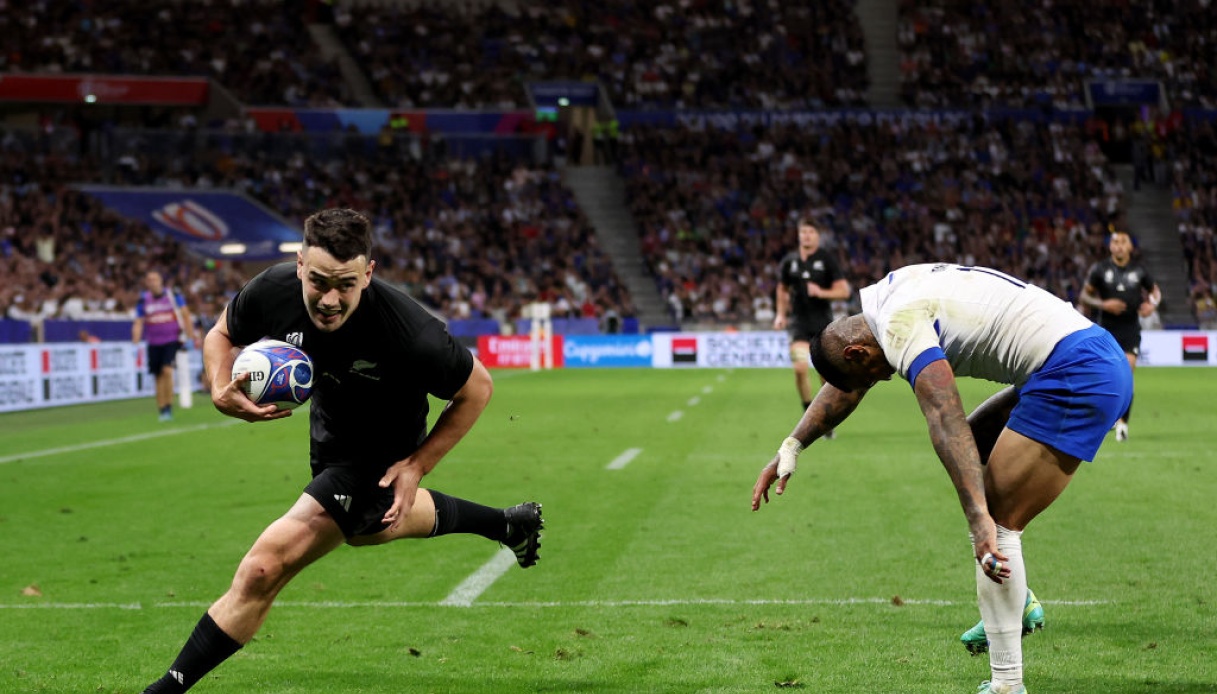 Italy-New Zealand 17-96
Very heavy victory for New Zealand, which beat Italy 96-17 and moved ever closer to the quarterfinals. Crowley's team suffers a very tough defeat against furious All Blacks from the first to the'last minute. For the Azzurri goals by Capuozzo and Ioane in the second half. Italy will be back on the field Friday, Sept. 6, against France, also in Lyon.
Italy held up well defensively to the All Blacks' predictable first onslaught, and it took some magic from Jordie Barrett to unlock the result: a perfect kick-pass out wide to Jordan, who was disturbed by Varney but with a great volley managed to dunk. Italy immediately responded, taking advantage of a Savea foul at the meeting point and shortening the distance with Allan from the square. The Azzurri took courage, Varney found a splendid kick for a New Zealand lineout on their own 5 meters, but Foster's team came out well from the pressure.
On 16' the All Blacks return to attack and rely on an advancing maul to mark again: the Italian defense seems to hold, and then it's Aaron Smith's turn to close things out and dunk. Foster's team gains confidence and with a splendid break by Savea paves the way for the marking of Telea, who breaks 3 tackles and scores for 21-3. The All Blacks now own the field: Savea breaks away from the maul and surprises the Azzurri defense for ma bonus goal, then Aaron Smith finds his personal double for 35-3. On 34' the scrum-half signs his personal hat-trick after an exchange with Jordie Barrett. In the final half Ardie Savea finalizes yet another advancing maul for the seventh goal. The first closes 49-3.
In the second half, Italy reacts with a nice action: Varney opens on Morisi, Ioane breaks the tackle for numerical superiority and opens on Capuozzo for the flag marking. New Zealand immediately responds: kick by Page-Relo stopped by Scott Barrett, Retallick collects and scores the'eighth goal. At 55' a Telea spell inspires Papali'i's goal, who holds a very difficult ball and scores between the posts.
There'è glory also for the experienced Coles, after a nice combination with Retallick that surprises the Italian defense from the closed side. Then McKenzie takes the lead, escaping Garbisi's tackle and scoring 73-10. In the final Savea, Coles and Lienert-Brown score again. As time expired, Italy scores the flag goal with Monty Ioane, after a nice kick by Brex and a nice initiative by Odogwu.