Lukaku and Belotti unleashed, Roma crush Servette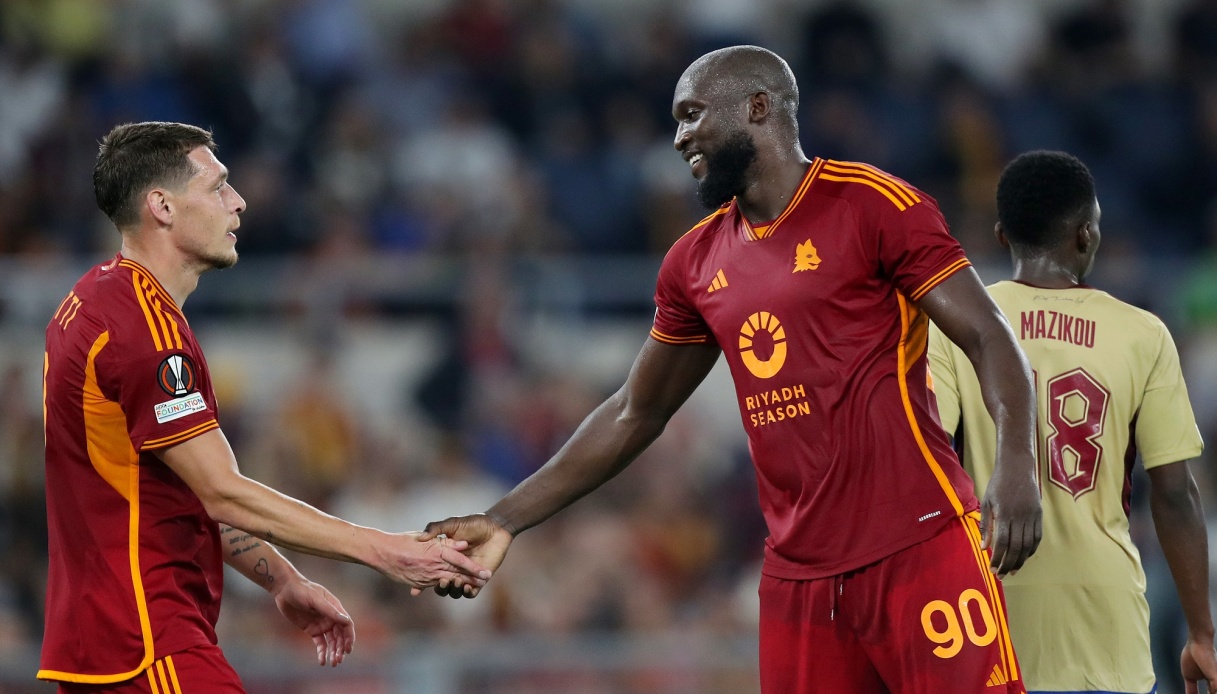 Lukaku and Belotti unleashed, Roma crashes Servette
In a thrilling match at the Stadio Olimpico in Rome, the home team dominated the pitch, winning 4-0 against Swiss side Servette. For the Giallorossi è it was the second win in two matches, allowing José Mourinho's team to climb to the top of the group on 6 points along with Slavia Prague.
Roma played with a 3-5-2 formation, while Servette, under René Weiler, fielded a 4-4-2 formation.
The match è began with a frantic pace. In the first minute, Servette's Chris Bedia had a chance with a left-footed shot from the center of the box, but missed to the left. Roma responded immediately with Stephan El Shaarawy, but his shot è was blocked. Despite numerous opportunities on both sides, the first goal è did not come until 21', thanks to Roma's Romelu Lukaku who scored with a right-footed shot from the center of the box. The first half ended with another Roma goal, scored by Andrea Belotti at 46'.
In the second half, Roma continued to dominate. Lorenzo Pellegrini scored the third goal at 52', followed by another goal by Andrea Belotti at 59'. Servette tried to fight back, but Roma's defense blocked every attempt. Despite Servette's attempts to fight back, Roma maintained control of the game until the end. The game also saw two yellow cards, both for Servette, awarded to Gaël Ondoua and David Douline at 70' and 81' respectively.