Italy, Giacomo Bonaventura's goal rewrites history: the figure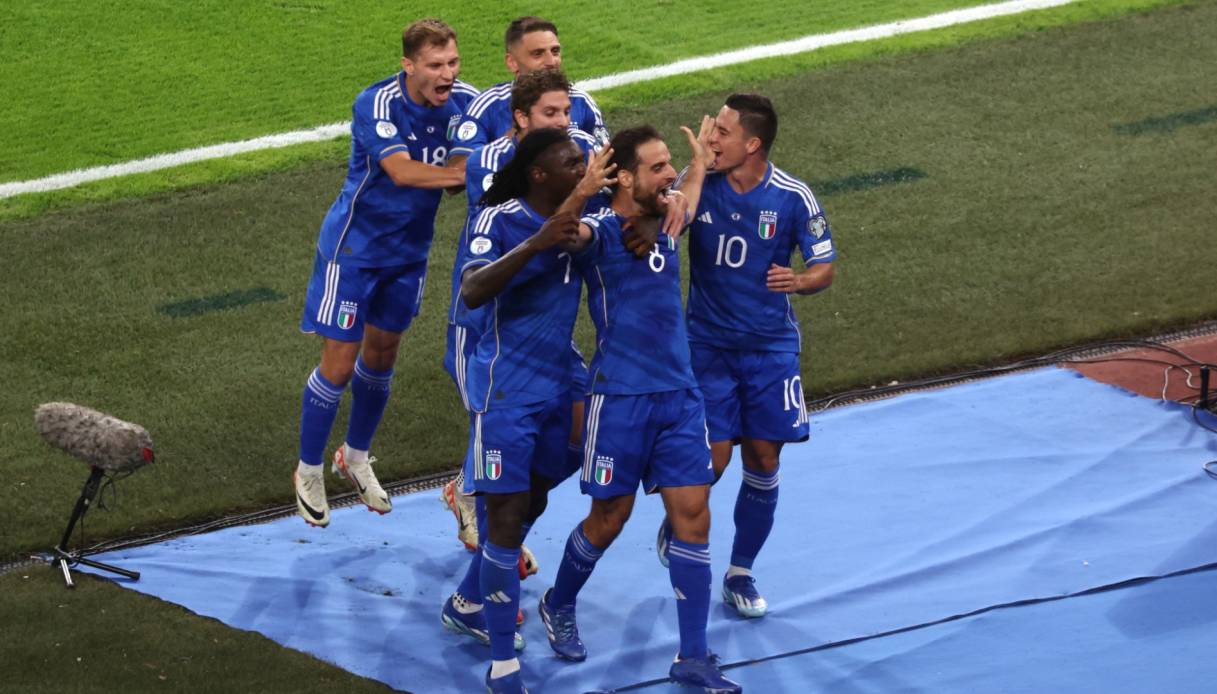 A network rewriting the history books.
Giacomo Bonaventura put Italy ahead against Malta, scoring the Azzurri's first goal in the 4-0 win that relaunched coach Luciano Spalletti's team. The Fiorentina midfielder però è entered national team history for another reason as well.
Born on August 22, 1989, Bonaventura is in fact 34 years and 53 days old. So many were needed to score his first goal in the Italy shirt, and this figure is unprecedented. In the long history of the national team, in fact, never had it happened that a player scored his first goal at such an advanced age.
"Sorry for the delay", è was his comment uttered with a big smile to the microphones of 'Sky Sport'. Then Bonaventura confessed: "I am living a good moment, both with Fiorentina and with the national team. Today I managed to score on the first good ball. It was not easy, becauseé Malta was a team that è closed a lot. That goal allowed us to play with more tranquility, now we enjoy it and from tomorrow we will think about the next match against England".
The one against Malta è was Bonaventura&#39s presence number 16 with the national team, after several years in which his relationship with the Italy jersey (which began back in 2013) had basically broken down. In fact, his previous presence dated back to Oct. 7, 2020, while for the one before that we have to go back to Oct. 10, 2018. Three tokens in a row curiously all in the tenth month of the year, but the one in 2023 è was accompanied by a crucial goal for Spalletti's group.
Further coincidence è that represented by the previous holder of the same record. Before Bonaventura, in fact, the national player who scored his first goal in the Azzurri at a more advanced age was Francesco Caputo, who scored at 33 years and 62 days in Italy-Moldova 6-0 on Oct. 7, 2020. That, as already mentioned, had been the previous presence for Italy of the reborn midfielder from the Marche region.