Milan wins again but Paola Egonu goes down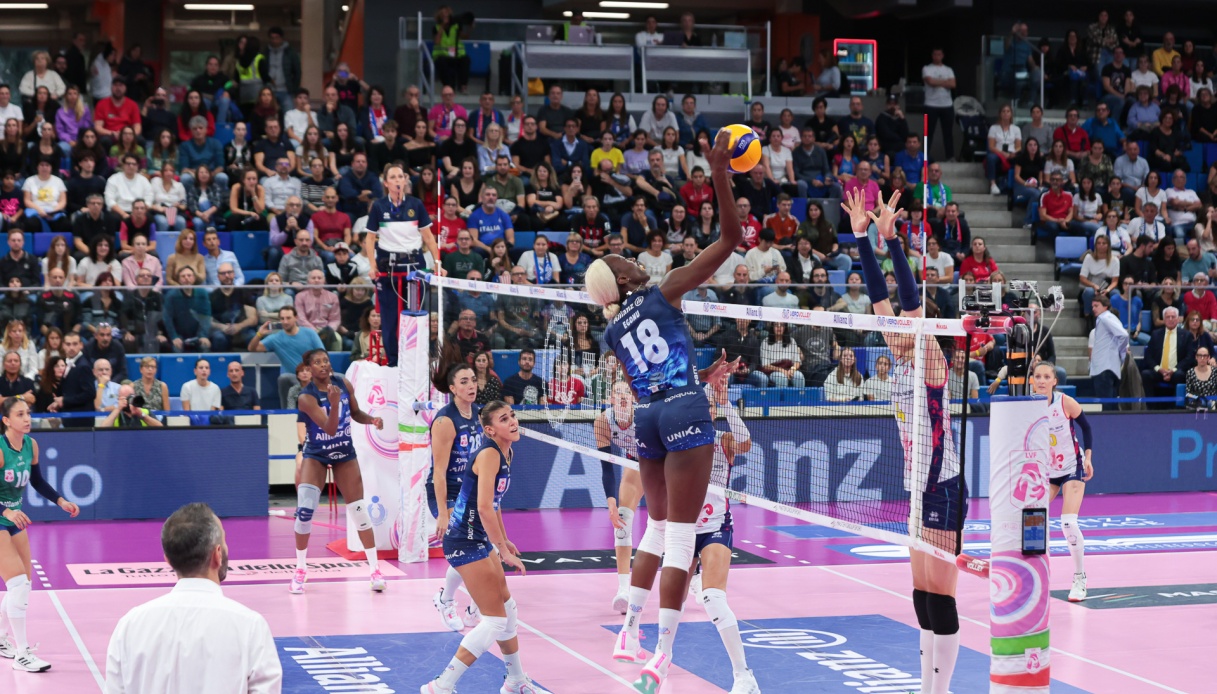 Milan-Scandicci 3-2
Allianz Vero Volley Milan victorious on tie-break in the first big match of the season against Savino del Bene Scandicci.
The 4613 spectators who packed the Allianz Cloud witnessed the 3-2 of Marco Gaspari s team, which obtained its third success in as many days and è now at – 1 from the reigning champions of Italy, waiting for the Super Cup on Saturday night in Livorno just against Conegliano.
Paola Egonu è was still the top scorer of the match with 33 points but in the decisive moment of the fifth set she had to leave the court due to a slight overload in her right knee. Myriam Sylla, Nika Daalderop and Dana Rettke were able to make the difference, signing the success in an exciting and hard-fought final.