Bellingham upends Barcelona, Ancelotti's Real wins Clasico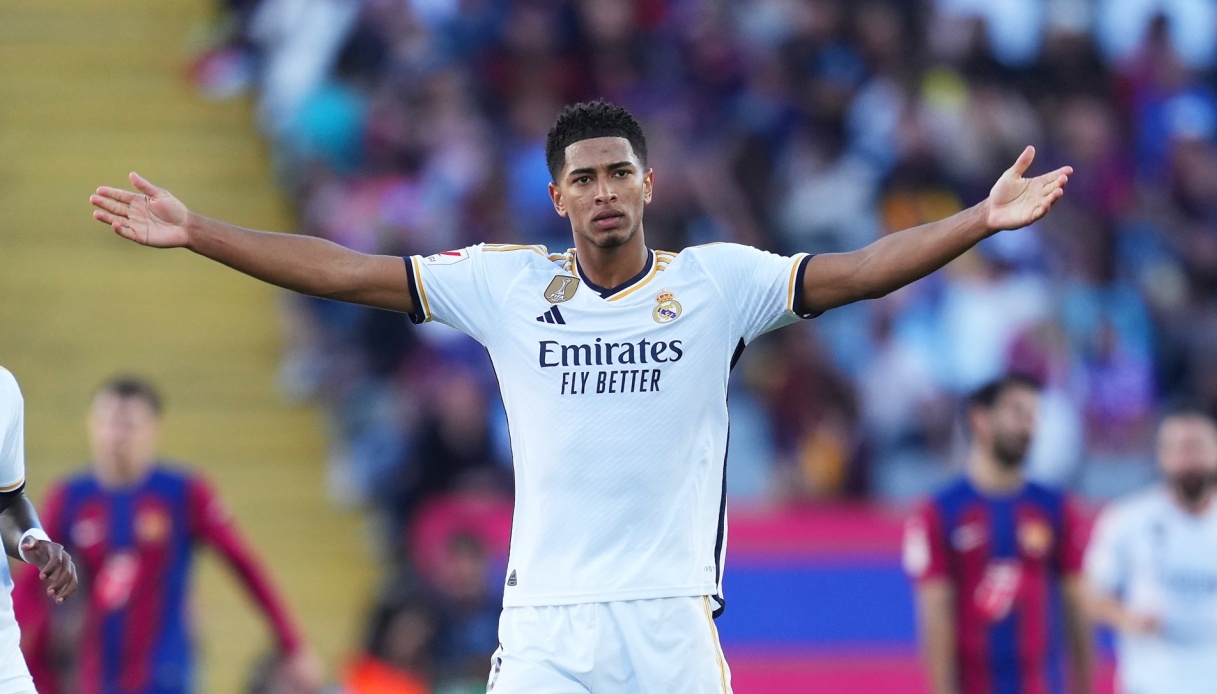 Bellingham overturns Barcelona, Ancelotti's Real wins Clasico
Jude Bellingham again: the Real Madrid phenom also decided the Clasico against Barcelona, freezing the blaugrana crowd with a screaming double.
Ancelotti's team came out on top in a comeback 2-1 win over the Blaugrana in a match valid for the 11th day of La Liga. After the hosts took the lead at 6' thanks to Gundogan, Real Madrid overturned the score in the second half thanks to the phenomenal English midfielder.
The former Dortmund man first signed the equalizer with a great right-footed shot from the edge of the box at 68' then è was decisive by robbery at 92'. Thanks to this victory, Real moves to the top of the standings tied with the Girone, +4 over Barcelona.
This first part of Bellingham's season è has gone beyond the most rosy expectations: the English midfielder has scored eleven goals in twelve games, and is stunning everyone and Carlo Ancelotti himself.