Grigor Dimitrov folds Stefanos Tsitsipas and goes to the final at Paris-Bercy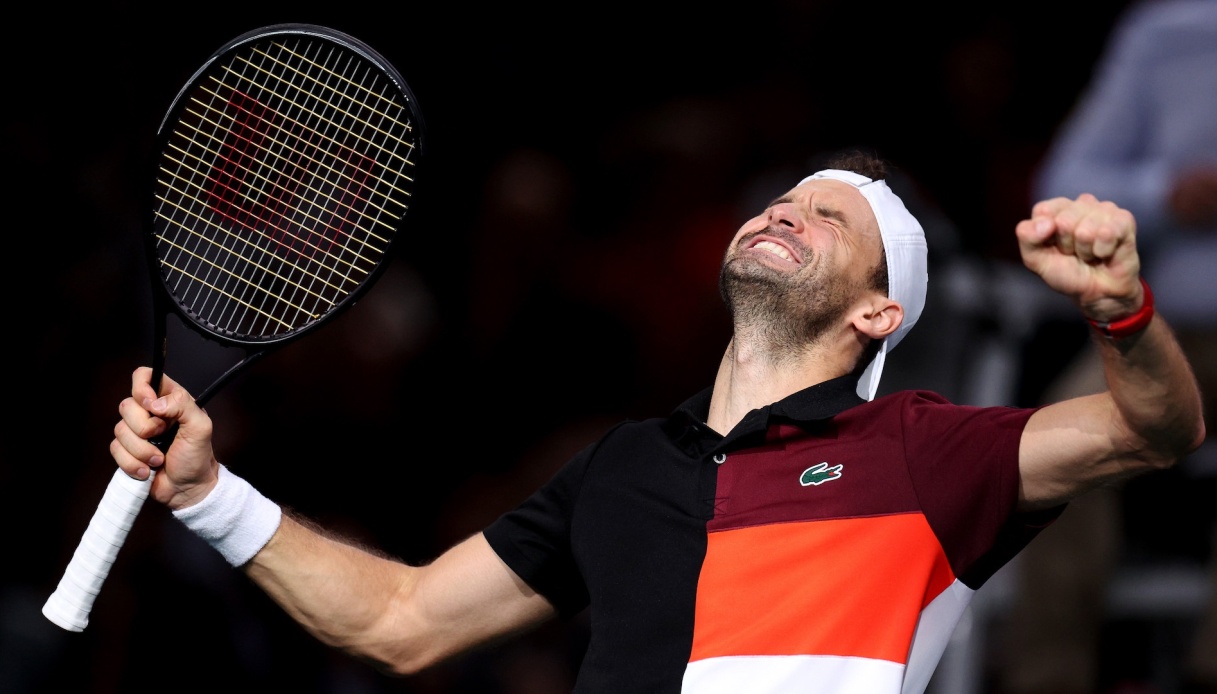 Grigor Dimitrov folds Stefanos Tsitsipas and goes to the final at Paris-Bercy
È Grigor Dimitrov the first finalist of the Paris-Bercy Masters 1000. In the first semifinal, the Bulgarian, former world No. 3 and now No. 17, beat Greece's Stefanos Tsitsipas, No. 6, with a score of 6-3 6-7 7-6 in over two and a half hours of play.
The first set is decided by the break, which will also be the'only one of the whole match, in Dimitrov's favor in the second game.The Bulgarian has two first set points at 5-2, misses them but closes the partial at the next game. In the second set there are two break points no exploited by Dimitrov on 4-4, then è Tsitsipas to dominate the tie-break flying on 6-0 and closing it on 7-1.
In the third game of the third set Tsitsipas has his only break points in his favor, as many as four, but he does not exploit them, and with a series, among other things, of as many as 19 points in a row in favor of whoever was serving, we go to the decisive tie-break. This time to dominate it è Dimitrov who goes to 5-0 and then closes it 7-3 on the second match point.
Now the Bulgarian, who è is in his second final in a Masters 1000 after winning in Cincinnati in 2017 against Nick Kyrgios, will face the winner of the second semifinal between Serbia's Novak Djokovic and Russia's Andrey Rublev.