Olimpia Milano-Reyer Venezia on free-to-air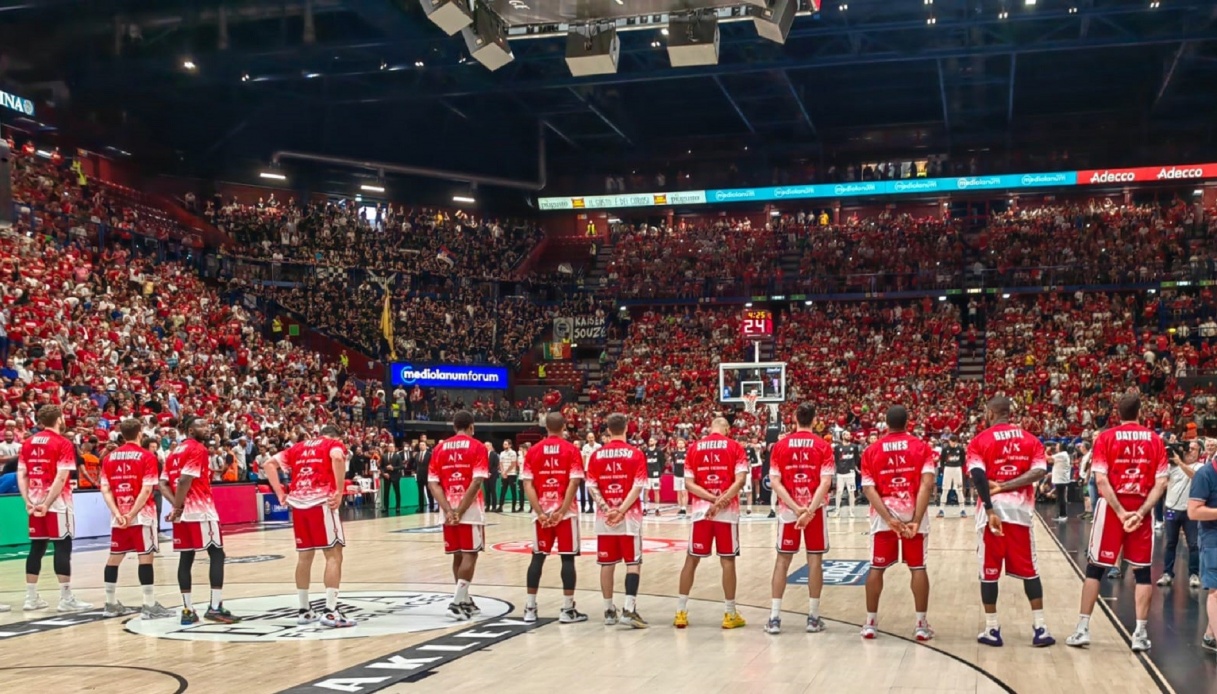 Olimpia Milan-Reyer Venice in clear
The LBA big match of the 8thª day between Olimpia Milano è Reyer Venezia, which is staged Sunday afternoon at the Mediolanum Forum in Assago, from 6:15 pm, will be visible free-to-air on DMAX and live streaming on Discovery+: a challenge for both at the first crossroads of the season.
For Milan è the opportunity to get out of a crisis that threatens to oust it from the Italian Cup board. For Venice è the chance to stretch at the top of the league standings to dream big.
Basket Zone will beà on the sidelines of the Forum from 17:30 in clear on DMAX with Giulia Cicchinè and Andrea Meneghin to tell us everything that canò happen in the challenge between biancorossi and orogranata between analysis and predictions, while Mario Castelli will meetà one of the protagonists of the surprising Venice: the Italian National Marco Spissu.
The 8thª day of LBA 2023/2024 presents on Eurosport 2 the evening advance on Saturday, Nov. 18, Dolomiti Energia Trentino-Happy Casa Brindisi, at 8:30 p.m. with commentary by Michele Pedrotti and Chicca Macchi, and Nutribullet Treviso-Gevi Napoli on Sunday, Nov. 19, at 4:30 p.m. with commentary by Davide Fumagalli and Hugo Sconochini.
DMAX è at channel 52 of digital terrestrial, 28 Tivù Sat and 170 of Sky.
EUROSPORT channels are available on Discovery+, Sky, Now, Dazn, Timvision, Amazon Prime Channels.