Romelu Lukaku's 4 goals in 20 minutes in Belgium-Azerbaijan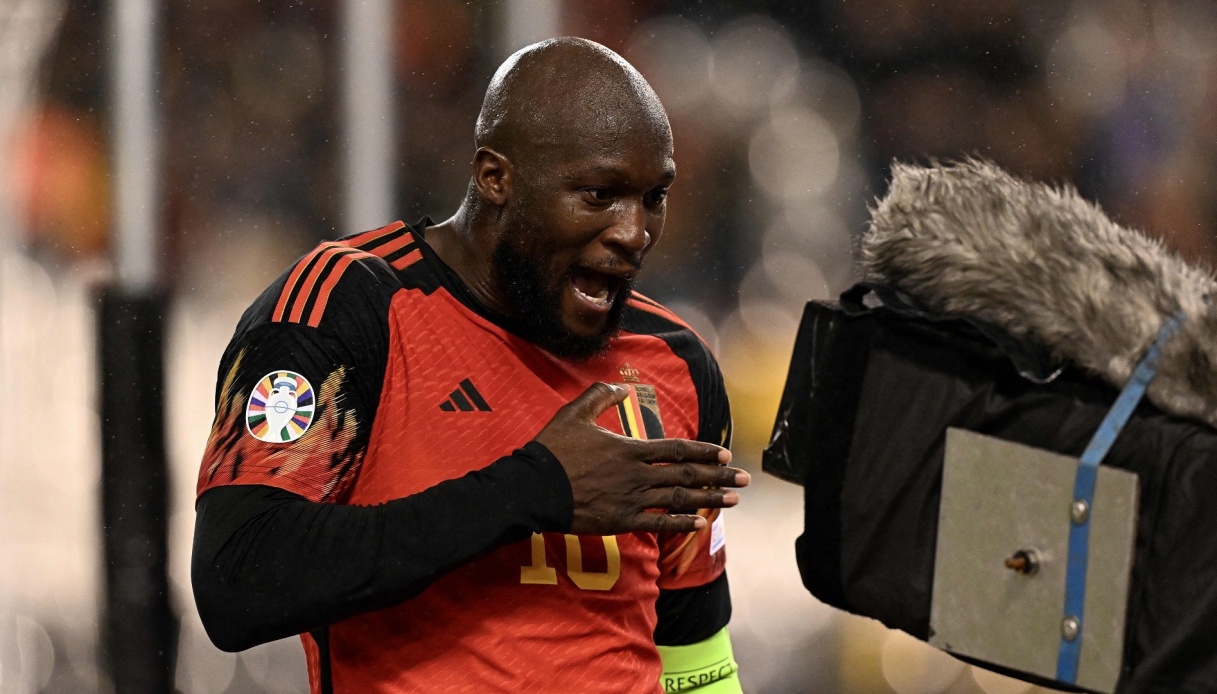 4 goals in the first half by Romelu Lukaku in Belgium-Azerbaijan
Belgium beat Azerbaijan 5-0 in the match in Brussels valid as the last match of Group F of the European qualifiers. Absolute matador of the match Romelu Lukaku, author of all four goals scored in the first half by his national team. Big Rom scored them within twenty minutes, from 17' to 37'.
The Red Devils had already qualified for Euro 2024 before this match and today bypassed Austria, which had already completed its schedule, into first place. Sweden, on the other hand, beat Estonia 2-0. Last games also in Group G. Hungary beat Montenegro 3-1, Serbia qualified behind the Magyars by drawing 2-2 at home with Bulgaria.
Also completed in the evening were rounds A and J. In the former, Spain beat Georgia 3-1 while Scotland and Norway, the latter without Haaland, drew 3-3 with the British already qualifying behind the Iberians.
Already all decided also in the other group, Portugal beats Iceland 2-0 and goes through together with Slovakia, which wins 2-1 away with Bosnia Herzegovina, finally Luxembourg wins 1-0 in Vaduz with Liechtenstein.