Elia Viviani golden: his is the World Championship in the Elimination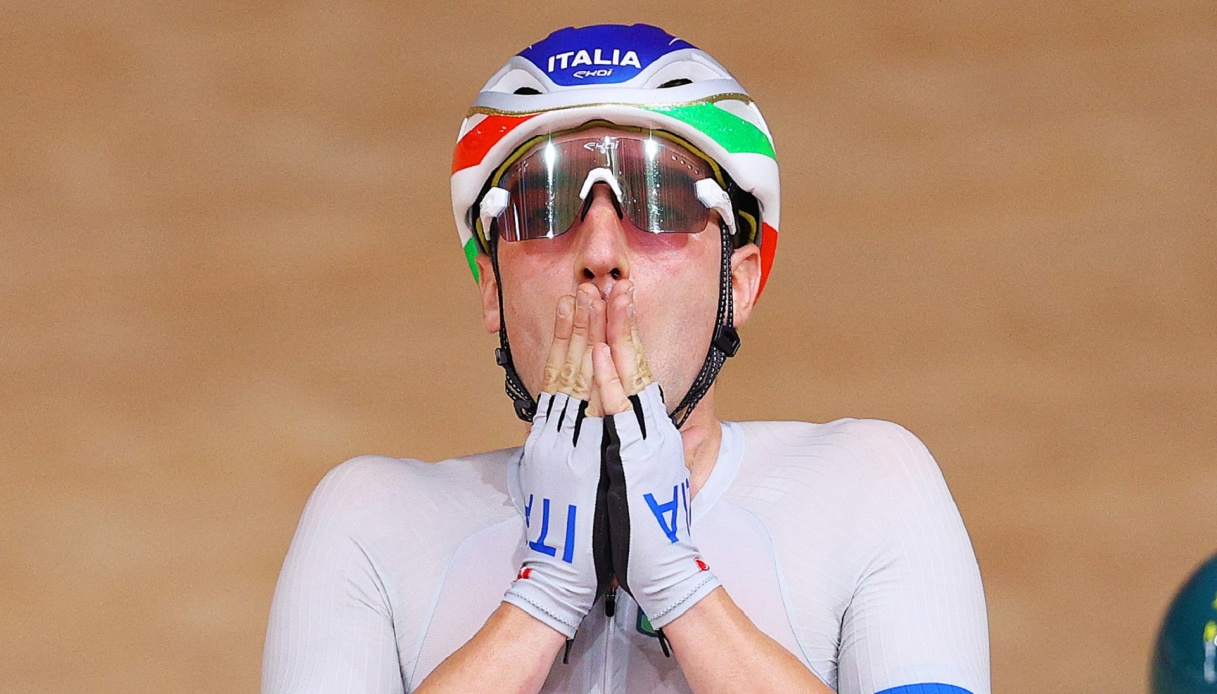 A golden victory, greater even than bad luck.
Elia Viviani repeated his 2021 success in Roubaix with the World title in the Elimination at the Velodrome National in St. Quentin, near Paris. Behind him finishes New Zealand's Corbin Strong, a silver medalist. Third place and bronze for Britain's Ethan Vernon. For Italy's pedal racing it is the 128th precious metal of the year, the seventh at this event (4 golds and 3 silvers).
The Veronese had said it: "I will run with all the anger in my body." He certainly had not been down with his 7th place finish in the Omnium on Saturday. Immediately after the finish he melted in a big hug with his national teammates, brothers, and all the staff. Absent was only Elena Cecchini, his fiancée and soon-to-be bride, engaged in an internship with the team. Friends for that very reason made him find a celebratory T-shirt with the inscription "From prophet at home … to prophet in a cage."
The race had some truly concussive moments that kept the audience in suspense. Viviani himself, who arrived at the finish line with an abrasion on his right calf, came into contact with opponents. For him, a quick stop to change his bike and a shuddering restart.
"I don't know if the bike had anything," Viviani said, "but I couldn't risk more, because my race would be over. It was a tougher world championship than last year, where I also narrowly avoided another crash. This was my race, I couldn't make a mistake."
So instead the Azzurro rivssed the last moments of the race: "I wanted to gain in the straights, because my impression was that in the corners you could not pass. For this reason I anticipated the sprint, surprising Strong. It went as I thought it would. To finish the season like this is really nice, I wanted to close with a medal."