Ducati, Pecco Bagnaia jokes with Valentino Rossi: "He's wrong this time."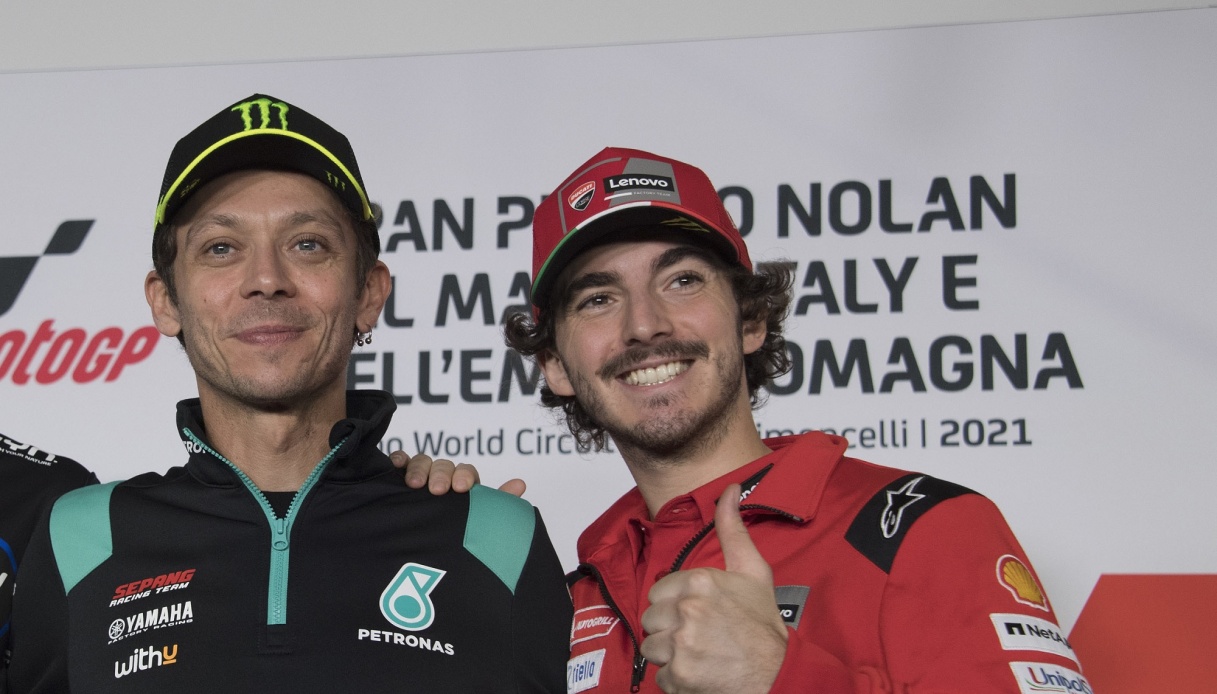 Pecco Bagnaia jokes with Valentino Rossi: "This time he is wrong"
Ducati centaur Pecco Bagnaia jokingly contradicted Valentino Rossi after the Austrian Grand Prix: the Doctor had said that the world champion had been the protagonist of a mistake-free weekend, but the Piedmontese rider did not è agree.
"Valentino said that I did not make mistakes, but in truth I do not agree, I made two in the first corner, I went out a little bit' from the trajectory and touched the green at'the beginning", are the words reported by Corsedimoto.
Bagnaia also rejected comparisons with Max Verstappen, made by Quartararo: "I would absolutely say that I am not the Verstappen of MotoGP as I could hear… We are doing a good job and we just have to continue like this".
Incensing him è was instead the general manager of Ducati Corse Gigi Dall'Igna in the usual post-race note: "A perfect performance, a diamond in which shines the'whole weekend dominated in qualifying, in the Sprint Race and in the race on Sunday that represents how much good we are doing with bike and rider. A phenomenal Pecco, fast, granitic in substance and exemplary in form: he brushed every corner with a'surgical efficiency, conceding nothing more'than what'the impeccable management of the race, indeed of the entire weekend".