Carlos Alcaraz, regret is double: Murciano makes mea culpa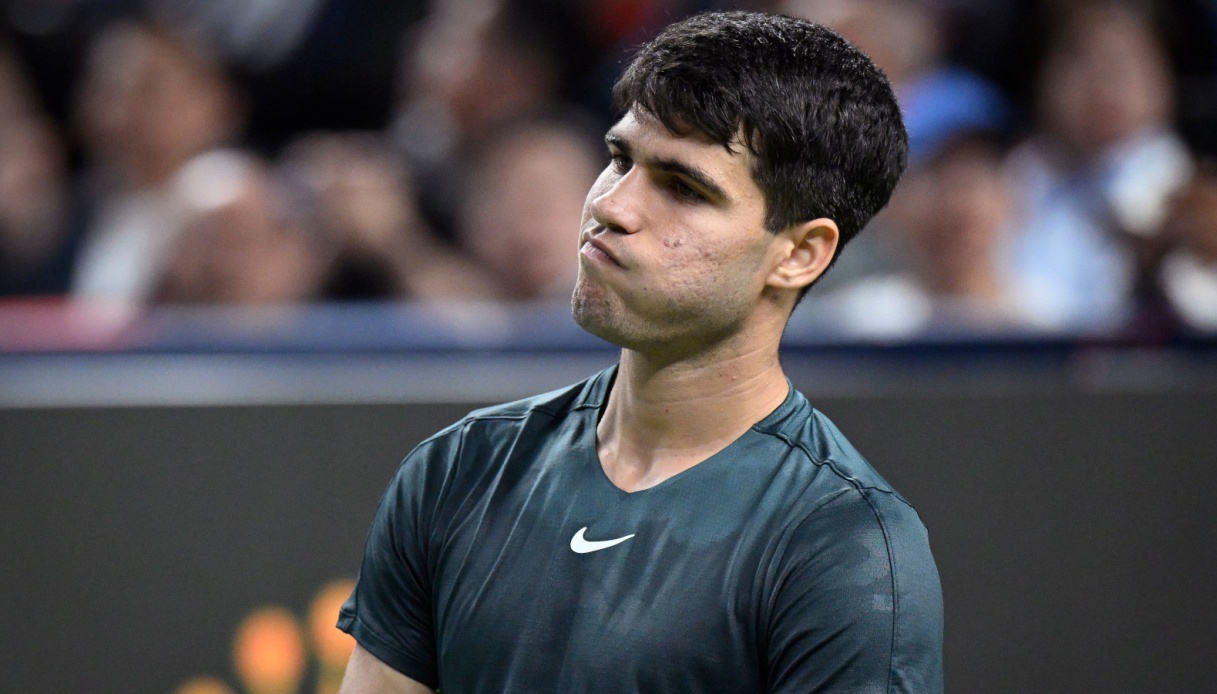 Carlos Alcaraz inevitably disappointed
Carlos Alcaraz è just the latest illustrious victim of an ATP tournament in Shanghai already full of surprising eliminations, such as that of Daniil Medvedev or our own Jannik Sinner. The Murcian, in the press conference on the sidelines of the match lost to Grigor Dimitrov, did not hide his disappointment not only for the missed opportunity at the level of winning the tournament, but also for a first world ranking position that seems more distant.
" It's hard to explain, having an opportunity like this in a Masters 1000 doesn't happen often,‖ said Alcaraz, referring to the excellent eliminations that had preceded hers, -but she failed to take advantage of it. The first position in the ranking è moreù difficult to reach".
"Grigor è a top player, he proved it again today," he added, honoring the Bulgarian. He played great tennis. I don't think I can say that I played badly or even that it was one of my worst matches. On the contrary, I think I played well, but è it went like thisì".
Still, there remains bitterness for Alcaraz, who will need a miracle to repeat the exploit of 2022, the calendar year he finished ahead of everyone at the ATP ranking level: "I have some tournaments ahead of me and I will try my best to win them," he explained, "if I want to have a chance to finish the year as number one. Forò I have already wasted many opportunities…".