Edoardo Goldaniga has only one goal in mind.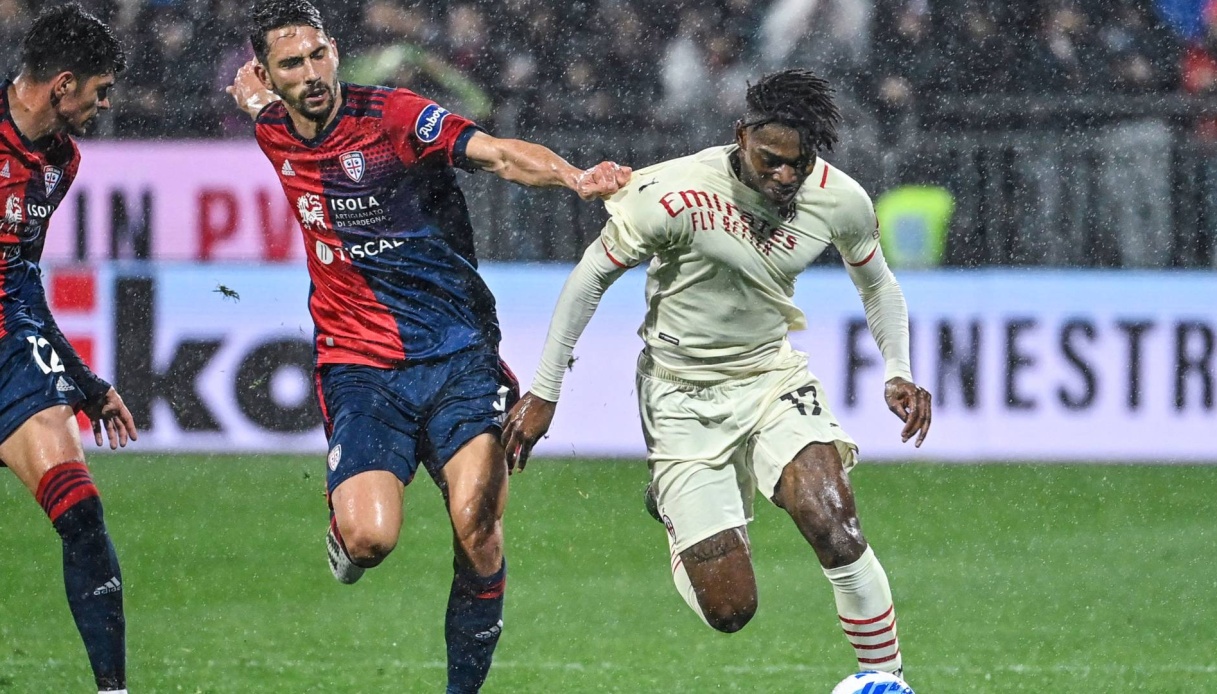 The words of Edoardo Goldaniga
Cagliari defender Edoardo Goldaniga gave a lengthy interview to Radio TV Serie A with RDS: "I do not think the results came becauseé I started playing, toò in all sincerity, I've thought it. We arrived in Serie A at the'last second after the play-offs in B with Bari. We needed to adapt: for so many it was a new league. We knew we had to make a certain kind of path with the'goal of salvation; the path will be long and we must not demoralize ourselves in case of scnfitte. Things seem to have settled down a bit' but we know that the road è long. We must not give up"
So è returned to last season: "The playoffs were tough. The final è was crazy and I cherish the memory of it. To win in 94', in that weather, in a pouring rain and with the Apulian fans who thought they had already won, è was incredible. È it really was a memorable game that I will remember for a lifetime. Last season è it was challenging, but we were convinced as a team that no matter what, we would make it. For a couple of days we did not sleep. We came back to Cagliari and the city was in celebration; at dawn we went swimming in the sea to celebrate; these things are good for the heart. Soccer gives great emotions, both positive and negative: the relegation season è it was really heavy; we tried with all our heart but we couldn't reach the salvation".
The Rossoblù defender has only one goal in mind: "The coach needs no introduction, his career and what he has done in soccer speak for themselves. He has many merits, an enormous desire to teach soccer and inculcate his mentality, that of always fighting beyond the result and never giving up. We are all, him in primis, focused on the goal of salvation that è decisive for Cagliari and Sardinia".
"I have been around a lot and changed as many teams; I had found my spot in Genoa and I thought I would stay there for a long time, certainly for a longer period of time than the actual two years I spent there. When I arrived in Cagliari I knew immediately that it would be the right place to be able to grow and to put down roots. There are great ambitions at the corporate level, the fans are not è linked only to the cityà in sé, but rather è to the whole island and this only happens in Sardinia. The sports center è one of the best in Italy and è very avant-garde; Cagliari deserves to have a stadium that is up to the mark and the company is willing to invest in order to give the fans a home that can welcome them all, we hope the go-ahead will be given for its construction" continued the Sardinians' central.
"I like to look at the calendar; we met difficult teams to face, at least on paper. But soccer è unpredictable and it happens that unexpected results come, as è happened to'Empoli in Naples, and
when this happens it is good for the standings and givesè confidence to the team. Our goal è salvation. The games we will have shortly are perhaps more within reach, but soccer is not è predictable and we must try to snatch points with any opponent. We have to try to close the first half of the season with some points and then face the second half with more peace of mind," Goldaniga concluded.