Daniil Medvedev sympathetic with Lorenzo Musetti: "Tough here for everyone."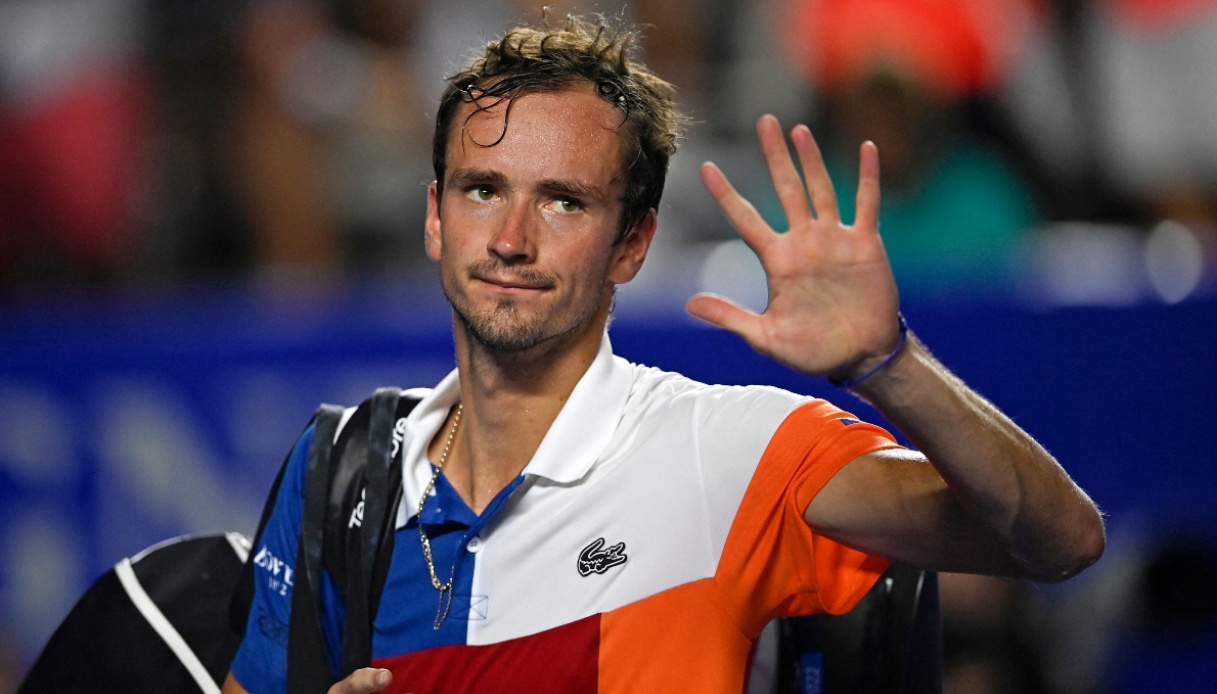 The admission that the victory came under very complex conditions.
Daniil Medvedev beat Lorenzo Musetti without much mitigation in the Masters 1000 round of 16. The Russian managed to prevail in two sets (6-3, 6-2) after less than an hour and a half of play, but just after his victory he acknowledged that he had managed to prevail on a day heavily affected by weather conditions. He, too, had already ousted the Carrarese from the Toronto Masters 1000 in as many sets, but in that case by the score of 6-4, 6-4 and after a far more open challenge.
"I think feeling comfortable here is difficult for anyone, because the weather conditions are really heavy," Medvedev said in the heat. "You have to try to bring out the best in spite of that, and I managed to do that. Then there were double faults, but I managed to play better than Musetti in the important moments and I managed to get better and better as the match went on."
Medvedev added a detail, which he believes was decisive for the victory over Musetti: "Here it is also difficult to handle every single ball, because it always tends to fly. I've watched so many matches on television and realized that this is the case. So in these conditions you have to be able to be more perfect than your opponent."
So a reflection on what playing in Cincinnati entails for him. "I won my first Masters 1000 here," Medvedev recalled, "so I have special memories about this place. On the circuit I like all the tournaments, however, I really appreciate playing away from the big cities and at certain times I prefer to be in areas more in the country. I also have a home here with my coach, and it's a big change from New York City that we have to look forward to. Also, I had never been here in such low temperatures."