Messi still decisive, Inter Miami wins Leagues Cup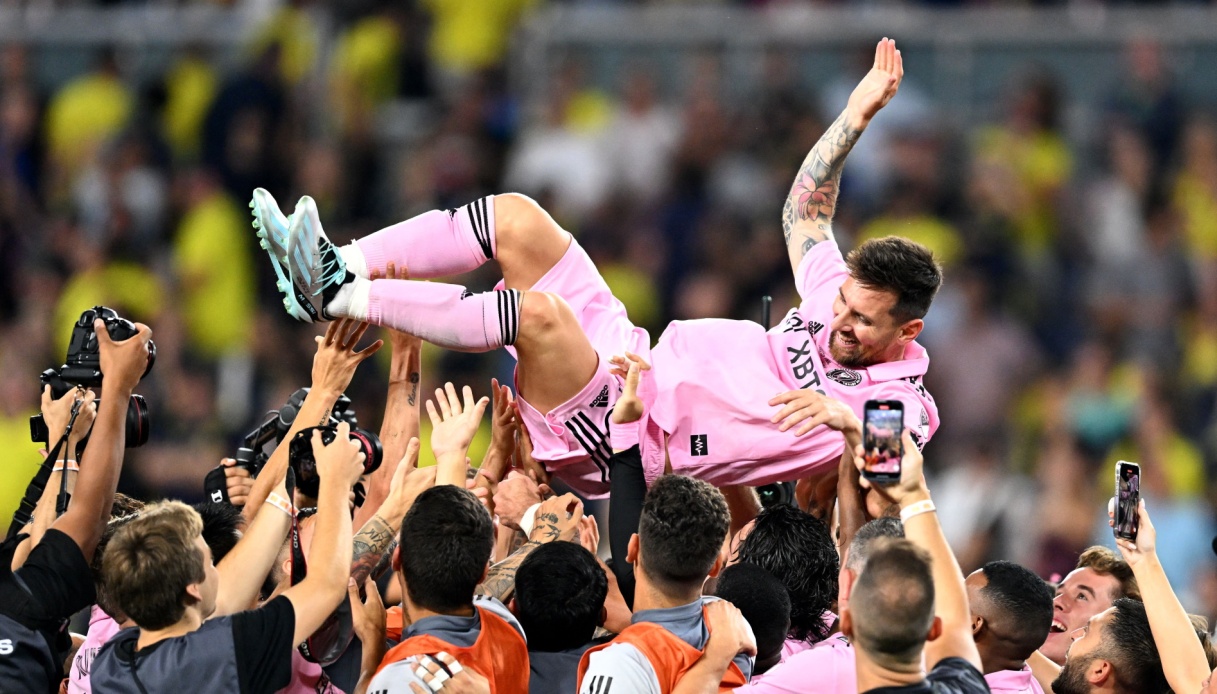 For the Argentine, this is title number 44 of his career
Inter Miami does not tremble and wins the Leagues Cup final against Nashville. Deciding match on penalties, after 1-1 on the field (Messi and Picault). The success went to Inter Miami thanks to a save by Callender (10-9 the final result after the penalty lottery).
"It's a great honor to have played a role in our first win in a final. It's quite surreal. Very exciting. This team works hard day in and day out to be able to be able to play at certain levels. Coming here, it was great to see the grit, the belief that we are capable of. It's something special and I'm just lucky to be a part of this," Inter Miami goalkeeper Callender's words to ESPN.
Messi, thanks to the goal scored against Nashville, rises to 10 goals in seven games but, more importantly, becomes the player with the most career titles. The first success with Inter Miami is number 44 for the Pulce, who pulls ahead of Dani Alves, who is stuck at 43. Also following the final were two-time NBA MVP Antetokounmpo and actress Reese Witherspoon, both of whom have stakes in the Nashville club.