South Africa is confirmed on the world rugby throne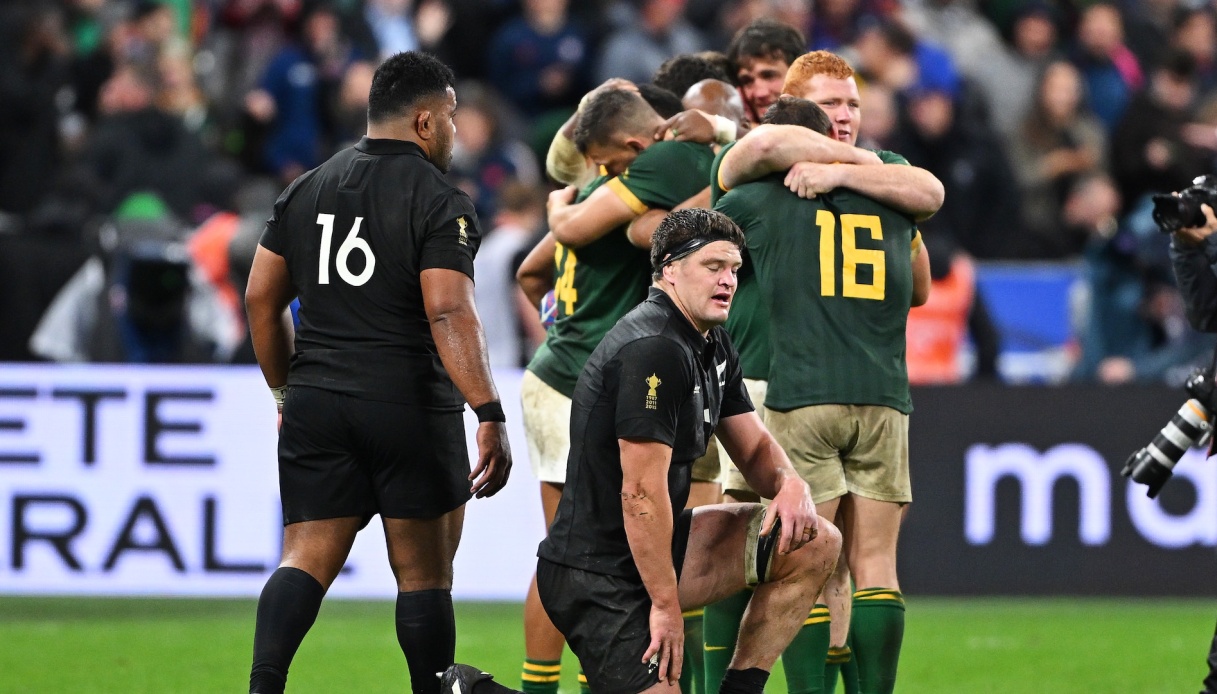 South Africa is confirmed on the world rugby throne
At the Stade de France in Saint-Denis, South Africa è confirmed itself as rugby world champions by beating New Zealand 12-11. For the Springboks è it was the fourth title in their history, one more than the All Blacks themselves, who had already been beaten in 1995.
Two kickoffs by Pollard at 3' and 13' immediately put the South Africans ahead 6-0, Mo'unga shortened the gap at 17' to 6-3 but two more kickoffs by Pollard at 19' and 34' put the Sprinboks back ahead 12-3.
Mo'unga again shortens the gap at 38' then in the second half Barrett at 58' scores the only goal of the game but Mo'unga misses the subsequent conversion. This mistake will prove decisive and the Springboks hold out in the last minutes successfully against the All Blacks'onslaught.