Carlos Alcaraz knocked out, Roman Safiullin admits, "He's not in great shape."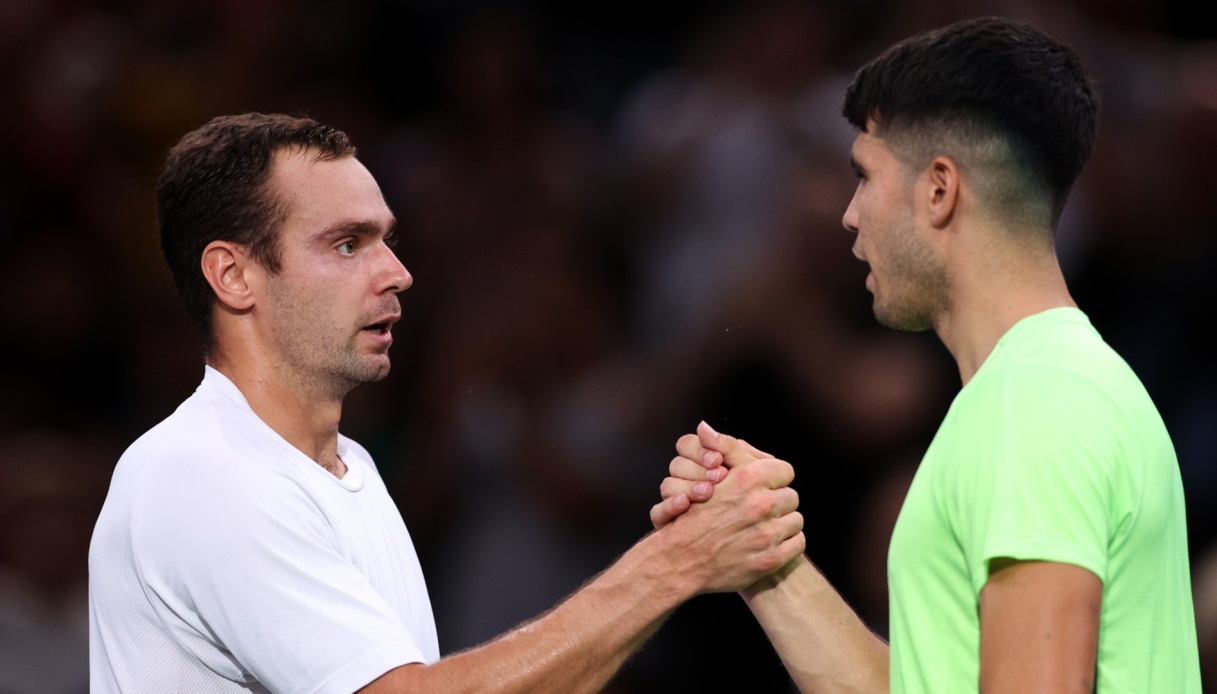 A victory of great prestige, but with an end-game admission.
Carlos Alcaraz out of the Paris-Bercy ATP 1000 tournament already in the second round, where he surprisingly è managed to prevail over Roman Safiullin in just two sets. But the Russian, number 45 in the world, commented on his historic 6-3, 6-4 win admitting that it came in quite special conditions.
"Alcaraz tonight did not give the best performance of his career," Safiullin premised.
Despite this, however, I am really glad that I managed to beat him. He is not è in great shape, but defeating him è always a very complex undertaking. And I am overjoyed to have succeeded".
"Since the qualifiers my tennis had not reached very high levels. But against opponents of this caliber, say world top 10-20, you have to raise the bar. Everything against them è important, tactically, physically and especially mentally. The psychological aspect è very important. You have to maintain concentration from the beginning to the end, and I did it", explained Safiullin.